The Waiting List page in the Staff Member Module lets teachers, School Coordinators, and Account Administrators quickly identify students who need a teacher's help.
The page lists only those students who are currently waiting for a teacher to continue working on their stories.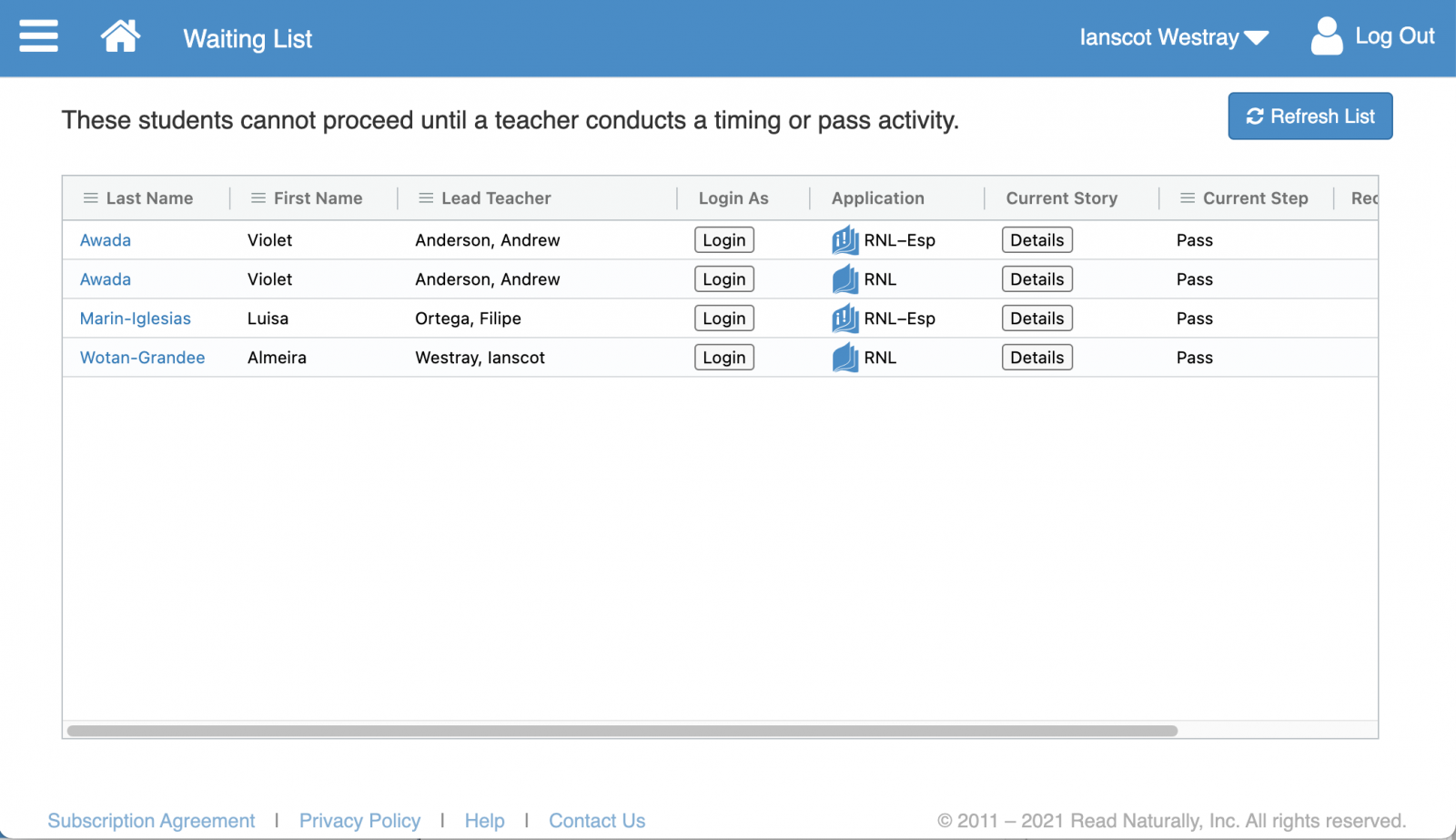 To use the Waiting List to conduct timings for a student:
If necessary, click the Details button for the student to open the Story Details report for the student's current story.
The report displays the student's previous activity in the story.
Review the Recording column to see whether the student has saved recordings for this story.
If the student has saved the necessary recordings, you can use the Login As feature to conduct a hot timing for any student without the student needing to be logged in.
To conduct a timing for the student, click the Login button under the Login As column.
A new tab opens with the Read Live Student Module. In the new tab, the student is already logged in.
Conduct a live timing with the student over the internet
- or -
Conduct a timing based on saved student recordings. See Student Recordings While Waiting for a Teacher for more information.
See Also