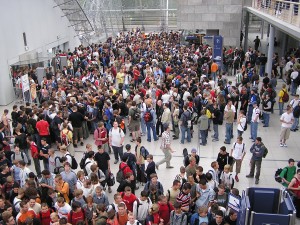 At reading and education conferences throughout the U.S. and Canada, Read Naturally presenters explain how struggling students have become better readers with Read Naturally's programs. Many of our presenters are educators who have successfully implemented the programs in their classrooms.
Upcoming Read Naturally Conferences
For more information about a conference, click the link in the Conference column below to open the conference's web page.
When
Conference
Presentations
Oct. 3-29, 2020
ILA Next 2020
Virtual
-
Learn More
Visit Website
Oct. 26-29, 2020
California Charter's 2020 Leadership Update Conference - Virtual
Virtual

Reading for Meaning with Read live


Learn More
Visit Website
Nov. 12-14, 2020
Georgia Education and Technology Conference 2020
Virtual

Reading for Meaning with Read Naturally Live


Learn More
Visit Website
Nov. 13-14, 2020
International Dyslexia Association Virtual Conference - 2020
Virtual
-
Learn More
Visit Website
Nov. 28 - Dec. 1, 2020
ISTE 2020
Virtual
-
Learn More
Visit Website
Jan. 26-29, 2021
FETC 2021
Virtual
-
Learn More
Visit Website
Jan. 30 - Feb. 2, 2021
National Reading Recovery Conference 2021
Virtual
-
Learn More
Visit Website
Feb. 1- 5, 2021
TCEA 2021
Kay Bailey Hutchinson Convention Center - Dallas, TX
-
Learn More
Visit Website
Feb. 8-11, 2021
ESEA National Virtual Conference 2021
Virtual
-
Learn More
Visit Website
Mar. 8-13, 2021
CEC 2021
Virtual
-
Learn More
Visit Website
Mar. 11-12, 2021
Illinois Reading Council 2020 Conference
Peoria Civic Center - Peoria, IA

Reading for Meaning with Read Naturally Live


Learn More
Visit Website
Apr. 15-17, 2021
TSHA 2021
Austin, TX
-
Learn More
Visit Website