A Proven Approach to Building Reading Proficiency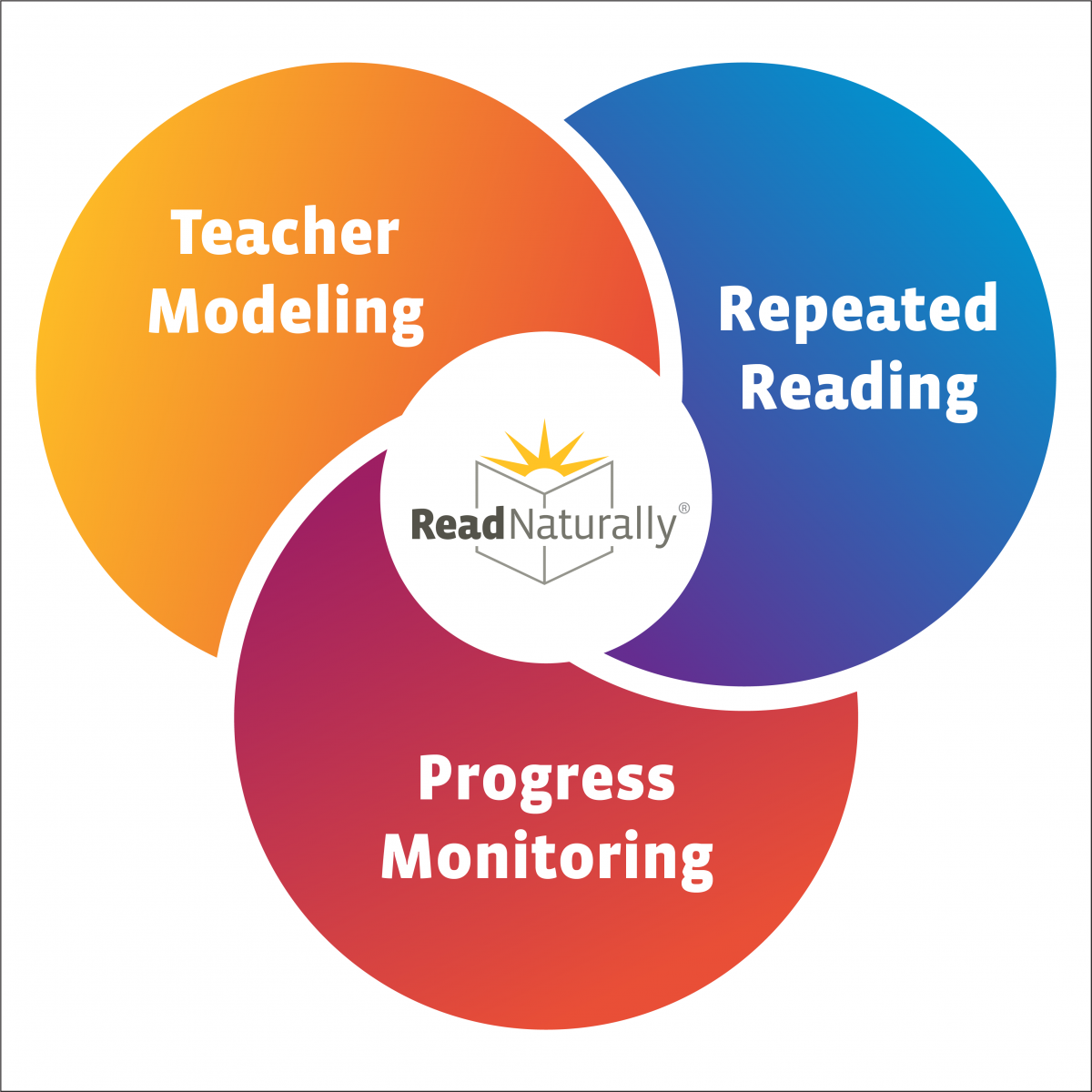 ​The evidence-based Read Naturally Strategy combines the three powerful, research-proven reading intervention strategies to create an effective tool that individualizes instruction and improves reading proficiency. Using audio support and tracking their progress, students work with high-interest material at their skill level to improve fluency, vocabulary, and comprehension.
Teacher Modeling: A proficient reader models correct reading for a developing reader. Teacher modeling helps a student learn new words and master others as well as learn proper pronunciation, expression, and phrasing.
In Read Naturally Strategy programs, the student reads along while listening to a carefully-paced recording of a fluent reader.
Repeated Reading: A student reads the story multiple times. Repeated reading helps a student master difficult words, increase accuracy, and improve expression to become a fluent reader. Reading a story repeatedly also increases comprehension and builds confidence.
In Read Naturally Strategy programs, the student reads a high-interest, nonfiction story until able to read it accurately and with expression at a goal rate.
Progress Monitoring: The student uses graphs to track his or her performance. Progress monitoring involves the student in the learning process, motivates the student to improve, and increases reading achievement.
In Read Naturally Strategy programs, the student monitors reading progress through graphs showing the student's fluency and comprehension performance on each story.

​ Research basis of the Read Naturally Strategy
Read Naturally Strategy Programs...
Build fluency.
Increase accuracy.
Promote comprehension.
Support vocabulary.
Reinforce high-frequency words.
Build automaticity in decoding.
Motivate students to read.
Increase self-esteem and self-confidence.
Support English learners.
Differentiate instruction.
Provide feedback to students and teachers.
Increase the amount of time spent reading.
Implement easily with a high degree of fidelity.
Intervention Programs Based on the Read Naturally Strategy

Choosing the right Read Naturally Strategy program