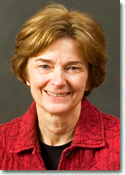 In 1989, Candyce Ihnot was a teacher, graduate student, wife, and mother of four active children (ages 18, 14, 12, and 6). That year, as part of her master's program in special education, Candyce developed a unique and highly effective strategy to help struggling readers achieve fluency. She combined three research-proven methods (teacher modeling, repeated reading, and progress monitoring) into a simple set of steps that would later become known as the Read Naturally Strategy. Eventually, this strategy would help millions of struggling students read more fluently. Along with her husband, Tom, a high school economics teacher and basketball coach, Candyce founded Read Naturally, Inc., in 1991.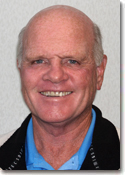 Early on, the husband-and-wife team ran the business from their kitchen table. As Read Naturally's sales increased, they cleared space in a spare bedroom to expand operations. The kitchen table continued to host "board meetings," and the basement doubled as the assembly and warehouse space. Candyce developed curriculum materials and trained teachers around the country to implement the strategy. Tom handled the business side of Read Naturally, servicing customers, shipping orders, and keeping the books. All four of their children were employed to stuff envelopes, assemble materials, and carry out countless other tasks. It was truly a family affair—and it still is, after more than 25 years in business. The Read Naturally family has now grown to nearly 30 dedicated and hardworking people, most of whom work in an office less than one mile from the kitchen table where it all started.
At Read Naturally, we pride ourselves on the quality of our materials, our dedicated service to educators, and the success of students who use our products. We believe that curricula should be interesting and appropriate for each and every student, and that materials should be flexible and adaptable for many situations and environments. We believe that teachers understand best the needs of their students, and that teachers should be supported in their efforts through professional development and coaching.
Developing literacy is one of the most important steps toward a successful future. Reading is not only a necessary skill, but also an enjoyable and rewarding practice that enables a lifetime of exploration and discovery. For these reasons, we are dedicated to producing better tools, better readers, and brighter futures.