Here we are at the end of the school year—a school year none of us will soon forget. As we all navigated uncertain territory, we took comfort in our steady communication with you. You took the time to send us suggestions and words of thanks. You helped us adapt our resources to better serve you. And, as always, you read and shared the posts on our blog, RN Bookmark.
As we do each year, we want to highlight the top 10 blog posts of this school year, so that you can check out content you may have missed and see what resonated with your colleagues.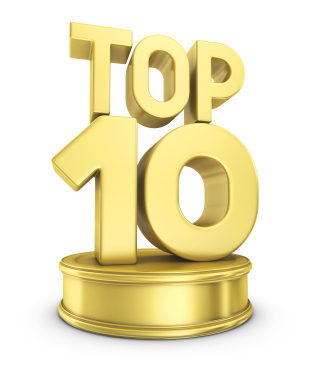 Counting down from 10, here are the 2019-2020 school year's most popular posts on RN Bookmark:
Our tenth most popular post, Free Resources for the Last Weeks of School, was a recent hit that directs you toward several free, easy-to-use activities students can use at home. These resources would make great summer learning activities, too!

Coming in at number 9, We Are Here to Help is another post intended to help educators during school closures. It gives instructions on setting up Read Naturally Live for use at home and also links to our other popular at-home programs.

How to Prevent a COVID + Summer Slide Collision is a timely post offering helpful tools to pass along to parents over the summer. Definitely check it out, and be sure to share this important information with your students' parents!

For Quick and Accurate Decoding, Word Warm-ups is the Solution! is our seventh most popular post, and the title says it all. If you know a student who struggles with decoding and you're not familiar with our Word Warm-Ups program, this post is for you.

Teaching Our Students to Spell gives research-based information on the importance of teaching spelling. This post links to several helpful resources and provides information about our unique spelling program, Signs for Sounds.

Our fifth-place post, Read Live Has Been Updated! is for Read Live users who want to take advantage of the program's latest features. Check it out to make the most of your Read Live program.

Exciting News: Encore II Is Here! came in fourth. This post describes the many significant updates made to Encore, the book-and-CD version of our fluency-building program.

Our third-place post, Who Needs Phonics Support?, thoughtfully answers a question that most, if not all, reading teachers have. It explains our phonics assessment program, Quick Phonics Screener, and links to free resources to help you organize student data.

Using Read Live in a Distance-Learning Model came in second, and it's chock-full of information about how to set up Read Live for use at home. Summer is a great time to set it up if you haven't already. Check it out!

Our most popular post of this school year was Using Read Live During School Closures. This post, similar to the second-place post, links to everything teachers need in order to set up Read Live for remote use. It goes without saying that the ability to use this program from home came in extremely handy during this particular school year!
We are deeply grateful for all the teachers who worked with us this year to give their students the best possible support. We look forward to continuing this work throughout the summer and for many school years to come. If you have suggestions for the kind of content you'd like to see on this blog, please let us know! We love your feedback. Thank you for engaging with RN Bookmark, and we hope your summer is off to a lovely start.