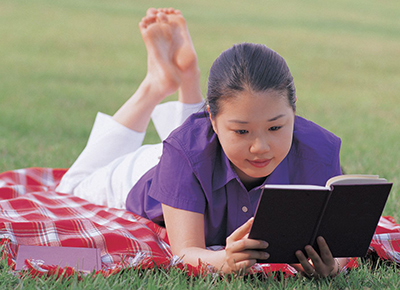 Update: One Minute Reader Live is now included as a component of Read Live. The One Minute Reader iPad App has been discontinued
Every year around this time, we like to provide educators with resources to help their students combat the Summer Slide in reading. This year, students are also facing a potential "COVID Slide" due to the extended disruption of typical classroom learning. The collision of the COVID Slide into the Summer Slide might sound like, well… a bit of a disaster. Thankfully, it doesn't have to be.
There are plenty of things students can do at home to not only maintain their current reading level, but to boost it. Read Naturally offers many solutions that are well-suited for at-home use, and teachers have reported great success in using these programs during distance learning. Parents are encouraged to continue this important work with their children over the summer.
As you prepare to pass the baton to parents when school is out of session, please share the following information with them:
Additionally, here are some ideas to help parents boost their children's interest in reading:
Provide parents with some popular reading suggestions. Which books flew off your bookshelf this year? What are your colleagues, the school librarian, and the local booksellers noticing? If a child says he doesn't want to read, a new and interesting book will often solve the problem.
Remind parents to make connections between reading and their child's other interests. For example, a child who loves baseball can boost literacy skills by writing a letter to a favorite player. An avid gamer could be encouraged to read a book about his or her favorite game. A competitive kid might love the facts in the Guinness Book of World Records. An aspiring top chef might enjoy reading a cookbook. Opportunities for building literacy are everywhere.
Show parents their children's reading progress from this year, and encourage them to give their children a confidence boost going into the summer. The gains the students made this year were due to their own hard work and persistence. They have what it takes to keep going!
We are aware that this unique time presents serious challenges to students, educators, and parents. However, by utilizing these resources, we believe your students can do more than just prevent a COVID + Summer Slide in the coming months. We believe they can make significant progress toward their goals.
We are here to lend our support during this challenging time. Please don't hesitate to get in touch if we can help in any way.