As summer break begins, we want to take this time to highlight the top 10 RN Bookmark posts from August through May. This is the perfect time to catch up on helpful content that you may have missed during such a hectic school year.
We've been busy here at Read Naturally, too! Our mission is to help you, help students. That's why we're always working to add new content, resources, and features. Take a look at the posts that attracted the most attention from your fellow educators this year: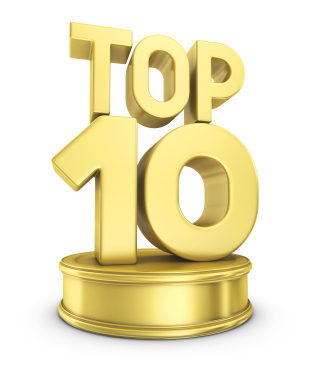 10. How can we address individual phonics need with Word Warm-ups Live? Coming in tenth place, Using Word Warm-ups Live in a Multi-Tiered System of Supports provides an outline for using Word Warm-ups Live in a MTSS framework.
9. Our ninth most popular post, Fun Ways to Encourage Reading Over Winter Break, has lots of great tips for parents and teachers that we can apply over the summer, too. Turning reading into a group activity is one of our favorites!
8. We're still so excited about number eight on the list, New Single Sign-On Options Now Available For Read Live, which came out in October. If you haven't had the chance yet, consider integrating ClassLink, Clever, or Google Classroom to help streamline your sign-on process.
7. Supporting and communicating with parents is especially important as we head into summer break. Fortunately, we have lots of Resources to Share with Parents that could help keep your students reading when they're not in school.
6. Try Word Warm-ups Live with First and Second Graders! Early elementary school is a critical time for students to develop phonics skills, and most students require a structured literacy approach in order to develop proficiency. Word Warm-ups Live provides systematic, individualized instruction for specific phonics needs.
5. Coming in at number five we have Recommendations for Teaching the Schwa Sound. The schwa is the most common vowel sound, but it can be tricky to teach. This blog post—and Word Warm-ups Live—can help you get started.
4. It makes sense that the more stories students pass, the more they improve. How to Motivate Students to Pass More Stories isn't as straightforward. Read Naturally Trainer, Claire Hayes, shares some tips that she's collected throughout 20 years of working with students and teachers. Check out what she has to say and post a comment to add your own tips to the list.
3. One Minute Reader Live is a FREE and Effective Summer Reading Solution, and there's still time to get your students licensed! This independent reading program isn't just for students who qualify for reading intervention—it can benefit all students at risk for summer slide.
2. Our second most popular post, Second Level Added to Word Warm-ups Live, announced the release of Word Warm-ups Live, Level 2: Two-syllable words. The post also includes information about what's included with Word Warm-ups Live and how it works. Keep an eye out for Level 3: Multi-syllabic words, currently in the works.
1. And the winner is... Free Resources for our Wonderful Teachers! For Teacher Appreciation Week, we put together a list of free resources developed by teachers, for teachers, that you can download directly from the post. We also made this Teacher Appreciation video to thank you for all that you do. Remember, we're here to support you—let us know what else we can do to help you, help students.
Thank you for taking the time to engage with us here at RN Bookmark. We're always adding new content, so be sure to check back in regularly for more tips, resources, and updates!