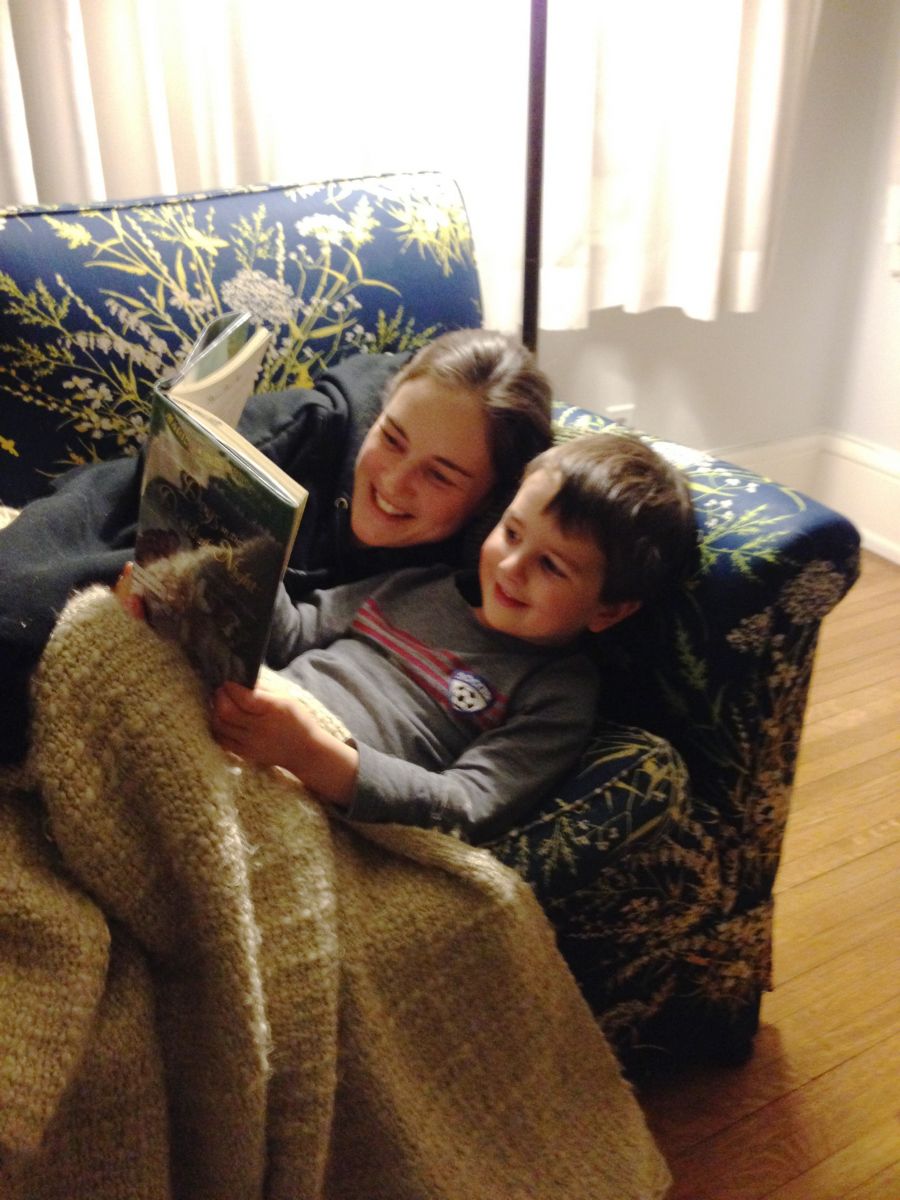 What is the best way to spend a cozy winter break? We may be biased here at Read Naturally, but we believe it's time spent with loved ones and good books. Many students will be motivated to curl up on their own with a favorite book, while many others have not yet reached this point. Regardless of where students are on their reading journey, there are countless ways to incorporate reading into the break.
We hope all students can enjoy the privilege of being read aloud to. Before the break, we encourage you to ask your students to think of the trusted friends, family members, or adults in their lives who can read. Emphasize to your students that being read to by these trusted people is a fantastic and fun way to build upon all the reading skills they've developed so far this year. Research supports that people who are read to on a regular basis gain the language and literacy skills required for success in reading more quickly than those who are not. Vocabulary, decoding, and comprehension skills improve; and most importantly, reading becomes a pleasurable activity associated with care and love. Older students and adults who struggle with reading should not dismiss the importance of being read to, even if they've outgrown the "bedtime story" phase. They can reap the benefits just as much!
Readaloud.org is a wonderful resource devoted to this topic. The Book Selections page on this website includes several read-aloud suggestions for younger students. For older students, we recommend this list from Read Brightly.
Other ideas to keep students reading over break include:
Setting up reading challenges in which students set goals and record their minutes spent reading or number of books read.
Sending students home with books from the school library or classroom bookshelf.
Lending or gifting students the first book in a series that's likely to hook them.
Reminding students that they can incorporate reading time into other fun activities. For example, while baking holiday treats, students can read the recipes and write out the grocery lists.
Encouraging students to find ways to read while playing favorite games (e.g., reading the game instructions) or while spending time on electronic devices (e.g., turning on the subtitles).
In addition, students can continue working in Read Naturally programs at home. There are several options:
Students can use Read Live programs at home, which is a wonderful way for them to continue making progress. Give your students access to One Minute Reader Live for a completely independent structured reading experience.
For students not licensed in Read Live, our at-home One Minute Reader is full of engaging content and uses the highly motivating Read Naturally Strategy. Parents can sign up at home and try it free for 7 days.
Our Splat-o-Nym vocabulary app will keep students entertained while boosting their vocabulary. Students can try a free version of this game and purchase to get the full experience.
Our wish this holiday season is for struggling readers everywhere to feel the love and joy that books can bring into their lives. We hope you make the time to read over break, too. The downtime you spend relaxing with a good book is actually one of the most productive things you can do for yourself!
Happy Holidays!