What are the characteristics of a successful school? Educators everywhere have asked this question in hopes that the answers might help create an optimal learning environment for students. Over the past 14 years, the Office of the Superintendent for Public Instruction (OSPI) has done extensive research into this question as well. The studies conducted there led to a list of nine characteristics that were found most often in high-performing schools. Read on for a summary of the nine characteristics, as well as the many ways in which Read Naturally programs can help your school develop them.
Research shows that high-performing schools have…
1. A clear and shared focus
As we blogged about here, knowing the expectation or goal for a project can often mean the difference between performing poorly and performing well. It's no different on a school-wide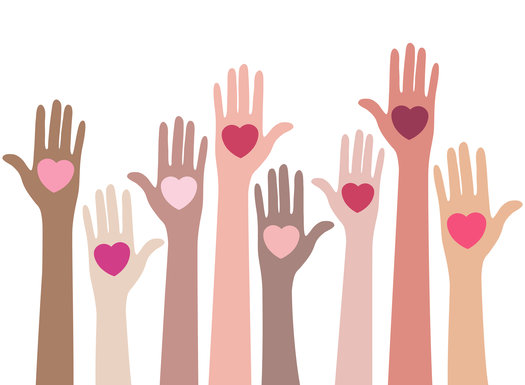 level. When an entire school knows and shares the focus, everyone within that school works better toward the end goal.
2. High standards and expectations for all students
If expectations are high, performance tends to be high as well. We blogged about the power of expectations here. If your school wishes to set high standards, Read Naturally programs can help. At Read Naturally, we begin with a belief in the competence of each and every student. Our programs allow students to work at or slightly above instructional level—in challenging, but not frustrating material—in order to accelerate progress.
3. Effective school leadership
Anyone who has worked in a school understands the importance of having strong leadership. And strong leadership does not begin and end with the administration. A high-performing school has good leaders at all levels—principal, faculty, staff, parents, students, and so on. Read Naturally provides high-quality trainings and individualized coaching services so that teachers may lead others in implementing programs to support literacy development.
4. High levels of collaboration and communication
We can accomplish more as a team than we can accomplish by ourselves. And productive communication is the difference between a team that works well together and a team that falls apart. Schools that have a teamwork mentality and good communication measures—both within the school and as part of a greater community—tend to perform best. Read Naturally programs support students, teachers, administration, and families working together to achieve optimal results for each student, and our strategy builds in clear communication every step of the way in the form of graphs, letters home, reading updates, personal interactions, and more.
5. Curriculum, instruction and assessments aligned with state standards
High-performing schools use research-based strategies and materials. They also train staff to understand state assessments and respond appropriately to the results. Read Naturally programs are research based, research proven, and aligned with best practices. We offer assessment tools that work well in conjunction with standardized assessments to determine which students will benefit from a Read Naturally intervention.
6. Frequent monitoring of learning and teaching
When teachers are able to closely monitor student progress, they can make the appropriate adjustments to ensure each student's needs are being met. Successful schools incorporate frequent monitoring and offer support to students who need extra help. Progress monitoring is an essential component of the Read Naturally Strategy. Students working in Read Naturally programs monitor their own progress, which is highly motivating and provides data that enables the teacher to make appropriate adjustments. We have blogged about the importance of progress monitoring here, here, here, here, and here.
7. Focused professional development
Successful schools support staff in obtaining high-quality professional development. For schools looking to enhance their offerings, Read Naturally has wonderful professional development options related to literacy.
8. A supportive learning environment
In addition to offering a healthy and respectful school climate, research shows that successful schools offer personalized instruction and small-group interactions to increase student-to-teacher contact. Read Naturally programs, which provide individualized support and valuable teacher/student interaction, are highly conducive to this kind of environment.
9. High levels of family and community involvement
Finally, successful schools embrace the "village mentality" of leaning on family and community members to help with education. Support from parents and guardians is a vital part of Read Naturally programs. In addition, Read Naturally has many friends and partners in the industry to help us in our mission of improving literacy for as many students as possible.
We would love to help your school become more successful for each and every student. Please get in touch to learn more about our programs or begin a free trial.
Attention Parents: New Home Reading Program Now Available
We recently released the latest version of our award-winning One Minute Reader program. Designed specifically for parents to use at home, One Minute Reader is a fun and effective way to develop critical reading skills. Sign up today and try One Minute Reader free for seven days. Only $8/month after the trial.