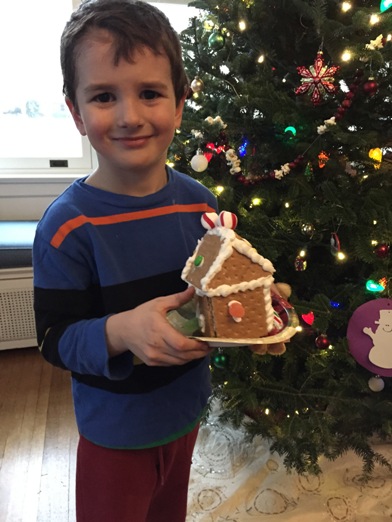 Last week, I helped assemble gingerbread houses for my son's Kindergarten class to decorate. I sat down at a table covered in empty milk cartons, graham crackers broken into various shapes, and buckets of icing. The other parent volunteers and I exchanged timid looks until the teacher met with us and showed us a fully assembled prototype. It was then that we understood what our process should be. When we saw the finished product—the goal—we could relax and get to work.
In most cases, our ability to succeed at a task depends on how well we understand the expectations. When a student knows exactly what's expected of him, he can focus his energy on doing his best work. Here in Minneapolis, teachers are required to tell students what they will be able to accomplish after each lesson. If someone walks into the classroom and asks to know the learning goal, each student should be able to identify it. This little requirement can make a big difference.
When teachers apply this principle to their Read Naturally programs, they see great results. For example, in Read Naturally Live, a blue ribbon appears on the screen when a student answers all of the comprehension questions correctly on the first try. Teachers report that when they talk to students specifically about how to get the blue ribbon, students put much more effort into answering their questions correctly on the first attempt. The students have a goal—the ribbon—and they know exactly how to achieve it.
Think about your Read Naturally program. Every step of the strategy has a goal. Do your students know it? We can't take for granted that student expectations are always clear. We may intuit how to get the blue ribbon, but our students may not. It pays off to identify expectations at every step.
Guidelines for setting student expectations


Setting Student Expectations in Read Naturally Live


​ Setting Student Expectations in Read Naturally Encore
Kindergarten gingerbread houses aren't too complicated. My peers and I probably could've figured out what to do with the milk cartons and graham crackers last week. But even with an easy task like that, knowing expectations made all the difference. When the teacher told us exactly what she wanted, we felt more confident, we worked more efficiently, and we had a lot more fun.