When we redesigned our website this past spring, our goal was to create a user-friendly information hub where educators would feel supported and involved. Based on the feedback we've gotten so far, site users have been extremely satisfied. If you haven't had a chance yet, be sure to check it out!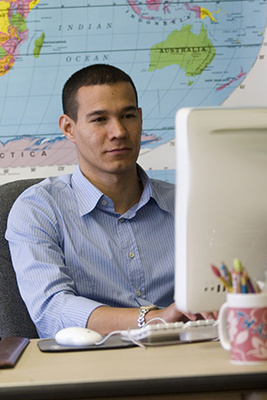 We want to draw your attention to a couple of areas we're especially excited about. First, notice the "Challenges We Address" icons on the home page. These icons link to detailed information on Response to Intervention, Common Core State Standards, Differentiated Instruction, Dyslexia, and English Language Learner Support, as well as how individual Read Naturally programs align with these methods and standards. Educators find this information especially helpful when writing grants and researching how Read Naturally programs match up with their school's needs.
Next, check out the Knowledgebase link at the very top of the screen. If you have a question about anything related to our products or strategy, chances are you'll find your answer in the Knowledgebase. The tabs and links direct you to everything from software support to placement instruction and so much more. The Knowledgebase also contains valuable resources available to download—completely free! In the Documents/Resources tab, you can download teacher's manuals, crossword puzzles, glossaries, handy checklists, product samples, grant applications, and more. We compiled these resources based on the suggestions and requests we've received in our over 20 years of serving educators.
Finally, each product has its own page complete with detailed information and customer reviews. The "How It Works" tab for each product walks you through the process, step by step, so you'll be able to envision exactly how the materials will work in your school. The reviews are a great way to get a feel for how other educators are using our products. If you already use our products and have something to contribute, we'd love to hear from you!
These website enhancements, along with many others, make readnaturally.com a valuable place for educators to spend time. We're committed to providing you with the tools you need to help struggling readers, and our new website reflects this commitment better than ever. Check it out, and be sure to let us know what you think!