Upson-Lee Elementary School
Thomaston, GA
2020 Read Live School of the Year Runner-Up
Submitted by Debbie Busbee, Title I Teacher, Upson-Lee Elementary School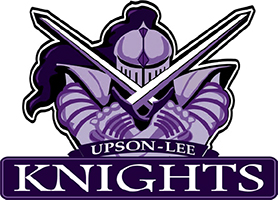 Upson-Lee Elementary has been using Read Live since 2017, but it was the first year for experienced special education teacher Ms. Busbee. At first. Ms. Busbee was skeptical of a web-based reading intervention. That quickly changed after seeing Read Live students' rapid progress, sometimes beyond grade level. She also noted the added bonus of seeing kids glow when they reached their word correct per minute (wcpm) goal.
In her nomination, Debbie wrote:
"Read Live has been utilized at ULE for several years. It is used for students who are EIP, TIer 1 and Tier 2 within the MTSS process. Students are placed in Read Naturally from their score on the DORF wpm benchmark test and the STAR Reading test data. This year has been my first year as an EIP teacher. I have 25 years experience as a special education teacher and I've thoroughly enjoyed the change of positions.
"Students love coming to class and working in the Read Naturally program. I've had students tell me they can see an improvement in their reading since they've started using the program. It's exciting to watch the students enjoy reading and I love when I witness a student glow because they've reached a goal!
"This year the program has been implemented with fidelity along with immediate feedback to the students. The teachers take time to talk to the students about the summary report and they discuss individual goals with each student. Although it takes time this approach seems to be helping students reach their current grade level reading level or in some cases students have even advanced to a higher reading level. It's been a productive year implementing the program and observing students increase their words read per minute.
"The students have also improved their comprehension skills as well as their writing skills. Students have to answer the retelling portion with complete sentences just like they do on state mandated test. I have to admit, I wasn't looking forward to working with a computer based program to teach reading fluency. However, my opinion quickly changed when I saw the impact Read Naturally has on our student improvement. Read Naturally has provided resources to help assist teachers and has also provided on-line workshops to further our knowledge regarding the program. Thank you for always being available and for helping make RN a wonderful tool for our students."