Corona Foothills Middle School
Vail, AZ
2020 Read Live School of the Year Runner-Up
Submitted by Sarah Hammer, 7th/8th grade Resource Teacher, Corona Foothills Middle School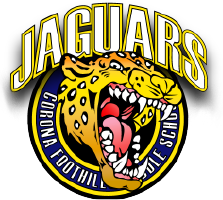 Corona Foothills Middle School is part of the Vail, AZ school district which has been using Read Live since 2014. Corona Foothills Middle School has made Read Live a daily fixture in their curriculum. They have been able to get those hard to please middle school students excited about meeting their word correct per minute (wcpm) goal. Teacher Sarah Hammer uses the built-in reports to communicate progress to parents and identify individual student needs. Student progress in Read Live translated to increased scores in district formative assessment.
In her nomination, Sarah wrote:
"As with all schools, our school has a wonderful group of kids that just needed that extra push. The difference between all schools and our school is that Read Live was a perfect fit for that little push we needed. The students we work with on Read Live range from just needing a little time each day to practice being a stronger reader to students with a Specific Learning Disability.
"Reading for information in a classroom is not always entertaining and extremely difficult to deliver instruction at multiple levels at the same time. However, informational reading is essential to students' comprehension, stamina and ability to understand complex texts. Often times, these texts feel insurmountable for our developing readers. Read Live allows these kids to read at their level, work at their pace and they are motivated to earn the award at the end of each section. Furthermore, this allows individual student support from their teacher to be targeted to each student's progress.
"Excitement in reading, especially in a middle school setting is always a struggle. Through Read Live, we have been able to structure a reward system based on their progress. The excitement that the students show to log into Read Live is surreal! Empowering our students to be invested in their education growth has been so refreshing. Students are consistently and frequently checking on the goal to see how much more improvement they need to make based on the cold time bar.
"Read Live is a daily fixture within the classroom for all students and allows us to set aside time to provide support for students in need of additional support. This has allowed us to use class time as a targeted intervention for growth. Students are making daily strides towards closing the discrepancy between current ability and grade-level proficiency. The individual support allows us to accurately monitor progress, provide individualized support and have current data for discussion with parents/students on their progress.
"Our district scores for Language Arts students that receive additional support of Read Live further supports the above statements. There is a positive increase in their scores in district formative assessments and benchmarks, moving many of these students to the next level of proficiency. Again, much of this is credited to the specific needs that are able to be presently and accurately identified through Read Live reports. There are not enough words to express the gratitude felt for the progress that has come from the use of Read Live in our school. Not only are we building students proficiency and grades—we are building confidence and redeveloping confidence of struggling readers. We are lucky to be part of the Read Live family and could not imagine what we would do without it! "