Yet another school year is drawing to a close, which means it's time for our annual State of the Blog address. Each year, we highlight the Top 10 RN Bookmark posts from August through May. This is a great way for teachers to catch up on salient content they may have missed during the hustle and bustle of the school year. It's also a great way for us to learn what resonates most with our readers, so that we can offer you more of this content in the future.
This year, Read Naturally founder Candyce Ihnot knocked it out of the park with her new blog series, Stories from the Lab. Four of her posts made our Top 10 list! Teachers loved her funny anecdotes and creative ideas for making the Read Live lab run smoothly. Lucky for us, Candyce said she would be delighted to continue blogging in the 2017-2018 school year. We look forward to more of her stories and wisdom.
And now, a look back. The Top 10 posts from the 2016-2017 school year are as follows…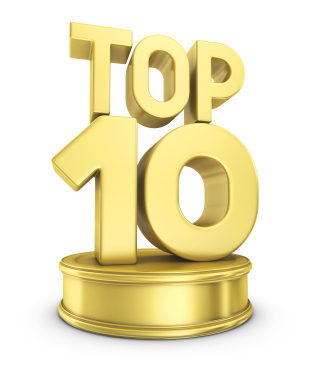 10. What Are the Characteristics of a Successful School came in tenth. Studies show that high-performing schools have nine characteristics in common. Our post summarizes these characteristics and describes how a Read Naturally program can help foster them in your school.
9. In ninth place is Candyce Ihnot's post, All Improvement Is Not Equal. After analyzing students' winter benchmark assessment data, Candyce noticed a discrepancy in how much her students had improved. She asked herself what changes she could make to ensure all students were improving to their potential, and her post offers a creative and highly effective solution.
8. The eighth most popular post is another gem from Candyce entitled Thinking Outside the (Placement) Box. You'd be hard pressed to find a teacher who has placed more students than Candyce (not to mention the fact that she developed the placement program herself!). Still, Candyce doesn't always get it right the first time. In this post, she explains how she found and corrected a placement error—and why this diligence was vital to the student's success.
7. Have Your Students Gotten "Too Comfortable?" Let's Make Winter More Productive came in seventh. This post offers some great tips for keeping students on task when the winter doldrums set in and reading time starts to suffer.
6. Our sixth most-read post, Substantial Evidence Supports Use of Read Naturally Under Every Student Succeeds Act is an important read. To align to the requirements for Every Student Succeeds Act (ESSA, 2015), educators must select interventions that are evidence-based. This post describes how Read Naturally is supported under ESSA and includes links to the studies that prove Read Naturally is evidence-based.
5. Candyce Ihnot is back again at #5 with The Day the Internet Went Down. Isn't that every Read Live teacher's worst nightmare? Thankfully, Candyce had some handy tricks up her sleeve (or in her bag, as it were) to ensure that an Internet-free day was just as productive as any other day.
4. If Only It Were Always This Easy was Candyce's most-read post. In this post, she describes how she helped two students through their comprehension difficulties. The ease with which the students caught on was surprising even to her!
3. Let Us Help You Support Your Students With Dyslexia offers an important overview of how dyslexia is currently playing out in U.S. education, as featured in a special National Public Radio series entitled "Unlocking Dyslexia." There is currently no cure for dyslexia, but research shows that intensive reading interventions like Read Naturally can make a huge difference.
2. The Cold-Timing Dilemma was our second most-read post of the year. Some teachers believe that a teacher should always be present during the Cold Timing step, while others believe that students should do this step independently. What does Karen McKenna, the Curriculum Director at Read Naturally, think? Read her post to find out.
1. And finally, our most popular post of the year was Motivators for Students Who Use Read Naturally Programs. Teachers are always looking for clever ways to motivate their students to do their best work, and this post is chock full of ideas from our curriculum experts.
Thank you for supporting us through another strong school year at RN Bookmark. We'll continue to update the blog during the summer months, so be sure to check back often. And if you have ideas for articles you'd like to see in the future, please get in touch. We'd love your feedback.