Last week, my second-grade son's teacher wrote the following in her weekly email to parents: "February is the time of year that we all get a little 'too comfortable' with our friends and the routines." She encouraged us to remind our children to listen to directions and to make kind, respectful choices. It is wonderful that the students are feeling comfortable at school—but when "too comfortable" leads to loss of focus and waning respect for the rules, teachers and parents need to help the students find their way back.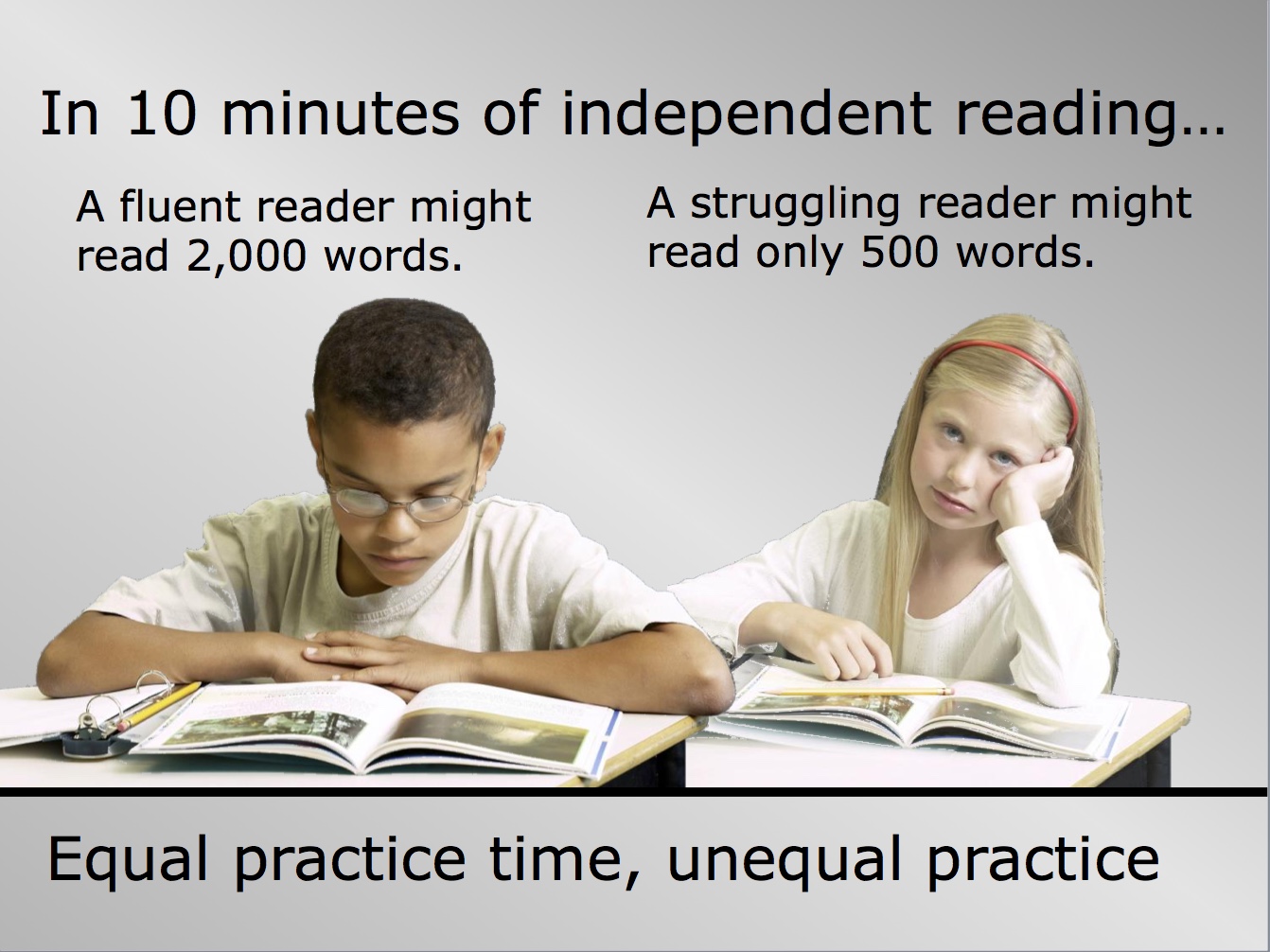 A recent Education Week article, "When Real Reading Isn't Happening… Four Ways to Respond," discusses this idea in relation to reading. It explains how, at this time of year, teachers may experience, "those moments when it seems like we're stuck repeating directions, redirecting off task behavior, and even struggling to stay focused ourselves." Can you relate?
The article lists four questions teachers should ask themselves, followed by some solutions, in order to make reading time more productive for students. We agree with all the ideas, and we encourage teachers to explore whether their regular classroom reading routine should be replaced with a Read Naturally intervention for certain students. Here are the questions/solutions, followed by the benefits of a Read Naturally intervention.
1. Is it the environment? Invest in the routine of silent reading. Reading requires intense focus, especially for students who find it hard. In order for students to focus, the classroom needs to be quiet and the routine needs to be clear. However, many struggling readers need more than just a quiet classroom and a good routine. Too often, struggling readers just pretend to read because the task of reading is so difficult. Furthermore, they will often select texts at the wrong level. A structured, systematic program like Read Naturally will keep these students engaged and ensure they're actually reading. Students using Read Naturally are individually placed in the correct level, so reading material is always appropriate.
2. Is it certain students? Plan differentiated supports for individual students. The author encourages teachers to pay attention to the students who are still struggling after the routine has been established and to provide extra support for these students right away. A Read Naturally intervention is a great way to provide this extra support through a mostly independent program that works well in a variety of settings.
3. Is it the task? Simplify your expectations to promote, not disrupt, the flow of reading. We like the author's suggestion to really scrutinize the assignments you give your students. Too often, accompanying assignments don't add enough value to justify the time they take to complete. Read Naturally keeps students actively reading for nearly every minute they're using the program. Teachers can also customize the program to meet individual students' needs. For example, if a student takes too long to type a retelling of the Read Naturally story to gauge comprehension, the teacher can opt to have that student do an oral retelling instead.
4. Is it the text? Build or repair students' positive expectations toward reading with interesting texts. Appropriate text selection is critical. The right book/story at the right level can make a world of difference, especially to a struggling reader. Read Naturally stories are high-interest nonfiction, appropriate for students of all ages. We pride ourselves on the quality of this content, knowing that struggling readers need to be excited about their reading material in order to stay on task and make progress. Our individual placement program also ensures that students are reading stories at the correct level. A level that appropriately challenges but does not frustrate the student is the ideal place to make progress, and our placement program finds this sweet spot for each individual student.
So, if your class is anything like my son's, and you're finding that your students have gotten a little "too comfortable" to properly focus on their work, take comfort in knowing that some minor adjustments can often make a big difference. For your struggling readers, a Read Naturally intervention may be the extra boost they need to help them catch up and finish the year on a strong note. We'd love to talk with you about how we can help you support these students. Please get in touch anytime to chat or to start a free trial.
*The four questions/solutions were adapted from the article When Real Reading Isn't Happening… Four Ways to Respond, published on December 28 by Ariel Sacks in Education Week. Note that Education Week articles are accessed on a tiered subscription model. Nonsubscribers can enjoy three free articles per month.