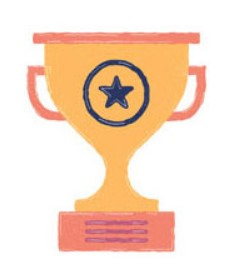 The Read Live School of the Year Award recognizes schools whose students have substantially improved their reading skills using the Read Live program this year. The grand prize winner is awarded $2,000 in Read Naturally credit, and the second and third place winners are awarded $500 in Read Naturally credit. Enter your school today!

To be considered for the School of the Year Award, explain why your school should be chosen as Read Live School of the Year in 500 words or less. Please include any relevant details about the progress your students made. In addition, submit photos or video testimonials from teachers, students, parents and administrators. Note that special consideration will be given to schools who submit video content in support of their applications. Check out the winning entries from previous winners, Crescent Elementary, Abraham Lincoln Elementary and Pioneer Elementary, for examples of winning video compilations.

The winning school will be awarded $2,000 in Read Naturally credit (can be used for future purchase of any Read Naturally program, materials, subscription or training) and a 2022 Read Live School of the Year trophy and certificate. The second and third place schools will each be awarded $500 in Read Naturally credit and a 2022 Read Live School of the Year certificate.

You and your students have been working extra hard to make progress this year. You all deserve recognition. Just imagine how motivated your students will feel when they learn their hard work has helped earn such a big prize for their school!
Eligibility Requirements:
Submission must be entered by a school representative.
Eligible schools must have, or be a member of, a current Read Live subscription.
Permissions must be granted for students' photo and video images to be shared on Read Naturally's website and social media.
Judging Criteria:
Winning submissions must…
Demonstrate the school's commitment to using Read Live with fidelity.
Document growth in students' fluency and comprehension.
Describe positive changes in student attitudes and motivation.
The application window closes on April 30. We will announce the winners on May 13.
We're excited to learn all about your students' success this school year. Nominate your school today! Please contact us with questions or if you prefer to submit your entry via email.

Please note: You can upload corresponding photos and videos along with your entry form. Please name the media files with your name or school.