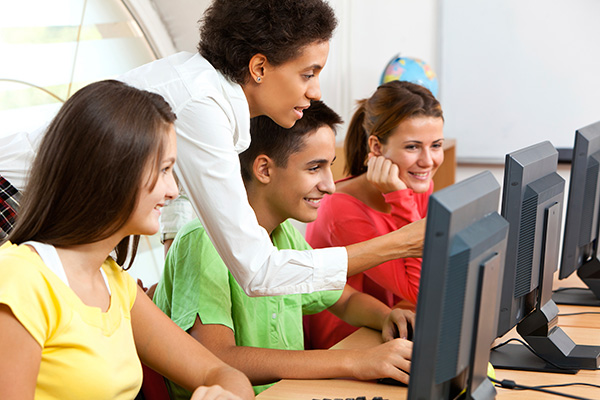 Back in 2018, Read Naturally founder Candyce Ihnot wrote a blog post about how she uses the Word Warm-ups program to boost her students' phonics skills. In her post, Time for Phonics, Candyce explains why using Word Warm-ups for phonics practice is beneficial for readers at all levels. She also explains the clever and motivating ways she incorporates this program into the daily schedule of her reading lab. Be sure to check out her article, as it describes several ideas that have resulted in great success—and great fun—in Candyce's reading lab.
As Candyce incorporated Word Warm-ups into her students' daily routine, her mind was busy thinking of ways to make the process more efficient. She kept coming back to one key idea. "Wouldn't it be great if Word Warm-ups was part of Read Live?" she thought. Her idea was that, if students could access Word Warm-ups on the computer—either before or after working on their Read Live stories—they could make a seamless transition between the two programs. If they didn't have to switch from the computer (Read Live) to pencil and paper (Word Warm-ups) and back again, they'd gain valuable time in which to develop their reading skills. Thus, the seeds were planted for what eventually became Word Warm-ups Live.
We are so excited to see Candyce's dream come to fruition with the recent launch of Word Warm-ups Live, and we're pleased to report that it works just as she hoped it would. Students can now reap all the benefits of a Read Live/Word Warm-ups combo, as Candyce described in her blog post—and they can do it more seamlessly and efficiently than ever before. Teachers and students alike love the ease of switching from Read Live stories to Word Warm-ups practice, all within the same intuitive computer program. This new product couldn't have come at a better time, too, as Word Warm-ups Live is a distance-learning slam dunk.
If you're a Read Live user, be sure to take advantage of this exciting new offering—free to all Read Live subscribers. We have developed several resources to familiarize you with the program and learn to use it. This blog post, Useful Resources for a Successful Read Live Implementation, is a good place to start. If you're curious about starting Read Live and Word Warm-ups Live in your classroom or reading lab, please get in touch. We would love to set you up with a free 60-day trial.