I've long believed that when students work in Read Naturally Live or Read Naturally Encore, we should address their phonics needs as well as improve their reading fluency. Actually, improving phonics skills is foundational to increasing fluency. Since many students need phonics support, we developed the Phonics series in Read Naturally Live and Read Naturally Encore, which I use with most of the beginning readers I teach. I try to find the Read Naturally level that meets each student's phonics needs while improving the fluency of that student. I've found that our phonics levels work for most beginning readers because their knowledge of phonics and their fluency are both in early stages. However, students reading at or above the second-grade level often read too fluently for our phonics stories. So, I use Word Warm-ups with these students, with a great deal of success.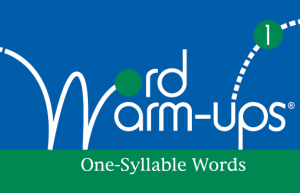 Over the years, I've learned a lot about using Word Warm-ups with Read Naturally. First, I discovered a more motivating way for students to measure their progress than is described in the Teachers Manual. Instead of setting a Word Warm-ups goal for each student (number of words read per minute) I designed the bars on the student's Word Warm-ups graph to have names that indicate the level of achievement the student attains. For example, the minimum level of proficiency (35 – 45 words correct per minute) is the Rookie level, followed by Captain, Pro, All-Star, Hall-of-Famer, and Legend levels. What a difference this graphing system has made in my students' motivation! They are now more willing to practice in order to earn higher levels of proficiency!
During the past few years, I've experimented with ways to include Word Warm-ups in the lab schedule. Now, depending on the group of children, I either have each lab class begin with about 10 minutes of Word Warm-ups (I set a timer at the start of class), or I have each child complete a Word Warm-ups lesson after passing each Read Naturally story. Both work well, but I think the students prefer doing a Word Warm-ups lesson after each story – it's a pleasant change of activity for them.
Recently, I started requiring the students to turn their paper over after they complete their pass timing and spell one word from each column of the lesson. This activity helps them internalize the phonics skill and applies that skill to their spelling!
Also, I've improved the way I teach the Word Warm-ups steps to the students. Using the results of a Word Warm-up assessment, I prepare a packet of lessons which include the skills most of the students in the group need to learn. For example, this year all of my third-grade students began the year needing to master soft c and g, as well as the kn, wr, and gn phonics elements. So, I gave each student in the group a copy of the packet containing those skills, suspended Read Naturally for a few days, and taught the steps using those lessons. Once the students knew how to do the Word Warm-ups, steps independently, I gave each student a packet of lessons that fit his/her specific needs. Getting Word Warm-ups up and running is easier for me now than ever!
Finally, over the years I've learned that Word Warm-ups is beneficial for all levels of readers: beginning readers who need systematic, phonics instruction, developing readers who have a few holes in their phonics skills, and more advanced readers who need to master reading multisyllabic words.