Do you know a student who needs support in both fluency and phonics? If so, we encourage you to check out Read Naturally's Phonics series. The Phonics series is a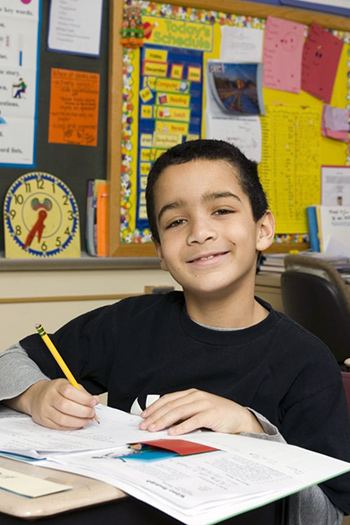 group of levels offered within Read Naturally Live and Read Naturally Encore. Students working in the Phonics levels focus on specific phonics skills while simultaneously building fluency. Here's how it works…
In the Phonics levels, students follow the Read Naturally Strategy to build fluency while working through a story, but each story and its supporting activities focus on the decoding of a featured phonics pattern. Each story includes many words with the featured pattern, a short audio phonics lesson, and a word list activity to support the development of phonics skills.
Students working in the Phonics levels follow the same steps as students working in regular (Sequenced) Read Naturally levels, with a few differences. The differences are:
•Key Words Step: In the Phonics levels, when the student clicks on a key word, the audio gives a short lesson on the featured phonics element in that word rather than the definition of the word.
•Quiz Step: The quiz questions in the Phonics levels do not adhere to the same pattern as the quiz questions in the Sequenced levels. In the Phonics levels, the questions and answers incorporate the featured phonics pattern(s).
•Word List/Retell Step: Students working in the Phonics levels do not complete the Retell step. Instead, after the Quiz step, students complete the Practice Word List step. For this step, they practice reading a word list comprised of words with the featured phonics element.
•Pass Step: To pass the story, students must meet same the Pass criteria as in the Sequenced levels, but they also must read the word list down and across within 60 seconds, making three or fewer errors.
Levels available in the Phonics series include:
Level 0.8a: short a, o, i
Level 0.8b: short u, e, and mixed
Level 1.3a: long vowels with silent e
Level 1.3b: long vowel pairs
Level 1.8a: consonant digraphs
Level 1.8b: consonant blends
Level 2.3a: r-controlled vowels and soft c/g
Level 2.3b: other letter combinations
Level 2.6a: short a, e, i
Level 2.6b: short o, u, and mixed
Level 2.7a: long a, e, i
Level 2.7b: long o, u, and mixed
For a Phonics level to be the right fit, the student should be working in the level that addresses his phonics needs and is appropriate for fluency development as identified by the placement system included in Read Naturally Live and Read Naturally Encore. For example, Phonics level 1.3 focuses on long vowels and is between Sequenced levels 1.0 and 1.5. To work in this level, the student should meet two criteria:
1. Using the placement system, the student should place into a nearby Sequenced level, ideally level 1.0 or 1.5.
2. A phonics assessment (such as Read Naturally's Quick Phonics Screener or the Word Warm-ups placement assessments) should indicate that the student needs help with long vowels.
Sometimes, a student's phonics needs will not line up well with his placement level. For example, a student may be placed into Sequenced level 2.0, but his phonics needs are addressed in Phonics level 1.3. In this case, the teacher will need to make a judgment call about where to place the student—and assess whether this call was correct during the checking initial placement process. As Read Naturally founder Candyce Ihnot blogged about here, a teacher in this situation may ultimately decide not to place the student in the Phonics level, but rather to place the student in the Sequenced level that best accelerates his fluency. Then, to meet the student's phonics needs, the teacher will assign specific exercises that target his phonics issues, such as Read Naturally's Word Warm-ups. Word Warm-ups is a phonics and decoding tool that works well when used in conjunction with Read Naturally Live or Read Naturally Encore.
To delve deeper into the research about why Phonics is an essential component of reading and how to build Phonics skills, click here. If you think the Phonics series in Read Naturally Live or Read Naturally Encore might be a good fit for your students, we encourage you to watch this short video, which shows a student working through a Phonics story.
The Phonics series is just one our many offerings that target the development of Phonics skills. Keep in mind that if your student needs help with both phonics and fluency, the Phonics series is a great option. If your student needs help only with phonics, a different program (such as Word Warm-ups) might be a better fit.
Click here to learn more about Read Naturally Live, which includes all Phonics levels.
Click here to learn more about Read Naturally Encore and to order specific Phonics levels.
We would love to help you find the program(s) that will best meet the needs of your students. Contact us if you'd like to chat, or visit our website to sign up for a free trial of any of our programs.