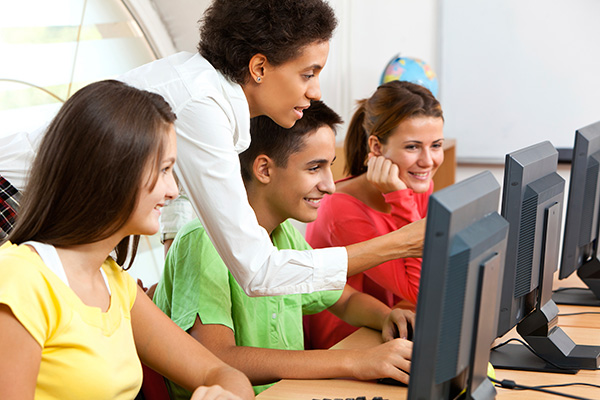 Back to School! That phrase seems to imply we're all settling back into something, doesn't it? But as all educators know, there's nothing settled about this time of year. It's a frenzied, fast-paced new start. We're all ready to go and to grow—forward and onward, not backward.
Still, it's often easiest to move forward if you're standing in a familiar spot. Returning to well-established routines from previous years can serve as a jumping off point for new growth. One of the most common questions we receive this time of year is how teachers should handle placement (levels and goals) for students who are returning to Read Naturally programs.
We do not recommend placing returning Read Naturally students again at the start of the new school year. We find that they make greater gains when they can pick up where they left off last spring—in the same level and with the same goal. They may have fallen behind a bit over the summer, but typically, if they hit the ground running with the momentum of a new school year, they'll catch up and move forward more quickly.
Of course, you will need to monitor their progress to make sure their levels and goals are still appropriate. If a student is far too frustrated, lowering the goal for a few stories could help fix the problem. Or, if a student no longer seems challenged, raising the level and/or goal will ensure better progress.
If you have placement concerns, our curriculum experts are here to help. They put together Checking Initial Placement guides to help you determine whether your students' levels and goals are working optimally. Be sure to check them out.
Returning students may get a pass on placement for now, but most Read Naturally teachers will still have several new students to place. If this is you, take some time to read this blog post, in which we've compiled our most helpful placement resources in one handy spot.
Your students have an exciting year of progress ahead of them. We can't wait to accompany them—and you—on this important journey forward. On that note, we're happy to be back on the blog after a summer hiatus. Stay tuned for new posts every week, and please contact us with questions, concerns, or suggestions.