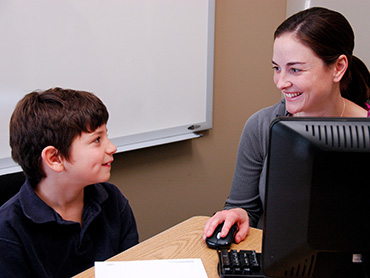 During this time of year, Read Naturally educators are at various stages of the placement process. Maybe you've assessed your students and are gearing up to place them soon. Maybe you've already placed your students and will soon begin the process of checking initial placement. Or maybe you've already placed your students AND checked initial placement, but there's still a student or two whose level and/or goal needs adjusting.
Placement is one of the most important tasks you'll do as a Read Naturally educator. When a student is working in the correct level of material with an appropriate goal, he or she will be able to make optimal gains in reading. While it is the student's responsibility to work toward these gains, it is your responsibility to determine the correct level and goal.
Because placement is such serious business, we've written about it a lot in our five years of blogging at RN Bookmark. For your convenience, we've linked to our most helpful placement-related posts below. Whether you're new to the Read Naturally placement system or a seasoned pro, we recommend taking a few moments to browse these posts. Each post contains tips and tricks to place with success—many of which are provided by Read Naturally experts who have placed more students than they can count!
Remember: Proper placement can mean the difference between a student who continues to struggle and a student who begins to soar. If you run into placement difficulties not addressed in these articles, or if your students are not making the progress you expect, please don't hesitate to contact us. We're always happy to help!