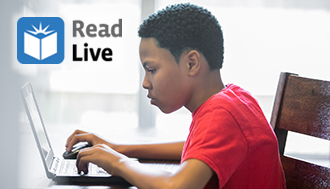 The latest Read Live update includes even more improvements to help support Read Live users implementing the program in a hybrid or distance-learning module. We've added more detailed information to the Waiting List, enabled account and student-level controls for the recording features, and created a new Team feature.
Waiting List Enhancements: In the Waiting List, staff members can now view which step a student is working on. The Login As button indicates whether a student is currently logged in to the program. A new Waiting List "badge" displays the number of students waiting for teacher support.
Recording Feature Controls: The Student Recording feature can now be disabled for an entire account or for individual students. Both levels of control must be enabled for a student to record their hot timing.
New Team Feature: A new Team page allows Lead Teachers to add Read Live Assistants to their support team. After being added to a team, Assistants will be able to see students in the Waiting List, and use the Login As feature to support those students.
Check out the release notes for more information on the distance learning features included with this recent update. These updates are intended to support the use of Read Live in distance-learning models, but they can also be used in hybrid and traditional classroom settings. Learn more about using Read Live in a distance-learning model.