Progress monitoring is a key reason why the Read Naturally Strategy is so successful. When students can easily monitor their own progress, they're motivated to stay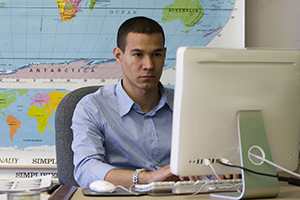 focused on the task at hand in order to continue improving. But the self-monitoring of progress by students is only half of the progress-monitoring story in any Read Naturally classroom. Read Naturally teachers must also monitor their students' progress in order to make the necessary adjustments to help accelerate growth. For this reason, Read Naturally programs include detailed reports and graphs that make tracking growth a breeze for teachers.
Student progress reports are integral to all of our programs, but our most popular and sophisticated program, Read Naturally Live, features the most extensive reporting capabilities. What's more, the reports in Read Naturally Live are automatically generated, eliminating the need for teachers to spend time entering data. So what are these reports, and how can they help you?
The links below allow you to download a sample of each report in Read Naturally Live. The descriptions that follow provide quick information about how teachers can use the report data to make important adjustments and improvements.
Read Naturally Live reports include:
Click here to download samples of these reports with student data. These samples allow you to see how the information is displayed and offer detailed descriptions of each category in the report.
The reports in Read Naturally Live allow teachers to quickly and easily attune to their students' progress. Whether the reports indicate cause for celebration—or the need for additional intervention—they provide critical information that allows you to optimize your students' success.