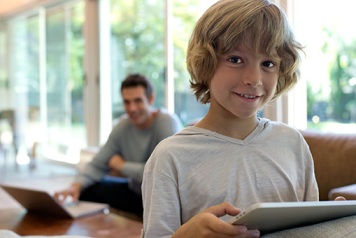 In these uncertain times, students everywhere will benefit from familiarity and consistency. We are so grateful that our most popular program, Read Live, can be used in a distance-learning model to provide this kind of support.
As a web-based program, Read Live is ideally suited for use in a distance-learning model. Teachers can set up Read Live so that students access their lessons from any iPad or computer. Students work through the independent steps of the program on their own and collaborate with a teacher or parent on the steps requiring teacher involvement. Together, the teacher and the student determine the combination that works best for each learner.
Webinar Handout and Links to Resources

Slides for this webinar (with links to resources)
How to adjust Story Options to allow students to perform the Cold Timing step without a teacher being required.
How to use some of Read Live's school-to-home connection tools.
Strategies for placing students when you are not in the same physical location as your students.
How to enter parents as Read Live Assistants, allowing them to conduct timings and other pass activities.
Strategies for completing Pass activities when you are not in the same physical location as your students.
Where to find free, valuable resources on the Read Naturally web site that you can use to improve your experience with the program.
And more, including questions you can submit when you register for the webinar!
We are working hard to ensure the transition to distance-learning can happen smoothly. Our goal is for important literacy gains to continue outside of school. Please be well, and reach out anytime to let us know how we can support you in our shared effort to help all students during this difficult time.