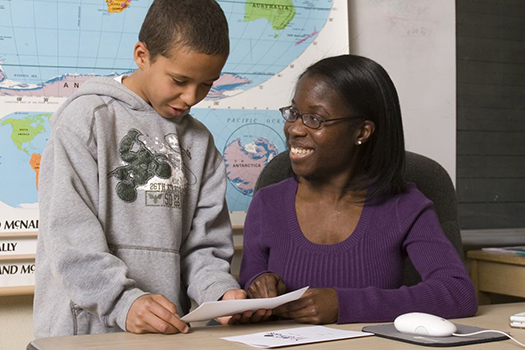 You've probably heard the words "Common Core State Standards" hundreds of times already this school year—and it's only October! Are you exhausted trying to ensure your curricula align with these standards? When it comes to Read Naturally products, you can relax—we've done the work for you.
Appropriate text complexity at each grade level is an important standard for English/Language Arts. To determine appropriate text complexity, the Common Core State Standards (CCSS) provide difficulty ranges based on the Lexile® Framework for Reading. All Read Naturally Live and Read Naturally Encore levels meet the Lexile ranges recommended by the CCSS in 2012.
The fact that Read Naturally materials meet the CCSS expectation of text complexity comes as no surprise. Lexile measures, as well as several other readability formulas and considerations, validate that Read Naturally text gradually increases in difficulty from one level to the next. This stair-step difference in growth between levels provides the scaffolding students need to accelerate their reading development.
However, it is important to note that Lexile and other readability measures may not be used to determine the appropriate Read Naturally level for a student. Only the Read Naturally placement packet or the student placement program built into Read Live may be used to correctly place students in Read Naturally levels. The passages in the Read Naturally placement program are representative of each Read Naturally level. Fluency assessments using these passages are the only way to determine the level in which a student should work to experience optimal success.
If you have questions about Read Naturally placement, Read Naturally Lexile measures, or how Read Naturally programs align with the Common Core State Standards, we're happy to help. Our Director of Curriculum, Karen McKenna, is available to answer your questions. Contact her at kmckenna@readnaturally.com or 800.788.4085 extension 8730.
LEXILE®, LEXILE FRAMEWORK®, LEXILE ANALYZER® and the LEXILE® logo are trademarks of MetaMetrics, Inc., and are registered in the United States and abroad. The trademarks and names of other companies and products mentioned herein are the property of their respective owners. Copyright © 2011 MetaMetrics, Inc. All rights reserved.