Picture a struggling reader in your mind. What age is the student? When many people think about struggling readers, they don't picture teenagers or adults. And yet many middle-school, high-school, and adult learners struggle with reading. To help them achieve literacy, an effective intervention is crucial. Unfortunately, many reading interventions are geared toward younger students.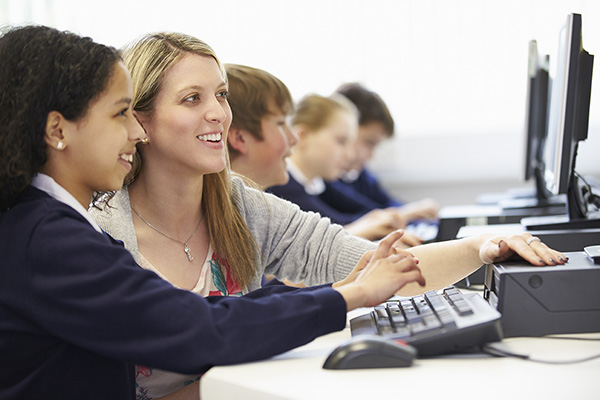 The educators on the Read Naturally team have been aware of this problem since well before the company began in 1991. From the beginning, we have insisted that our programs feature high-interest, nonfiction content. The primary reason for this is so that a Read Naturally intervention can work for a learner of any age. The fictional "See Jack run" text that is common in early reading material feels patronizing to older learners—and this feeling can impede progress. Conversely, Read Naturally's nonfiction stories, which are sprinkled with interesting facts that most adults don't know, appeal to learners of any age.
If you know an older learner in need of a high-quality reading intervention, we would love to partner with you. Read Naturally interventions are used with older age groups in a variety of settings, including in some prison systems to help adult inmates achieve literacy. Literacy is one of the most important tools a person can possess—and all learners, no matter what age, should be given the opportunity to acquire it.
Take a look at our list of intervention programs to see if one might be a fit for your older learner. Note the "skill level" listed for each program. This range, e.g., grades 1–8, indicates that the content is delivered at first- through eighth-grade reading levels. This means that any person reading below an eighth-grade level can benefit from the program. Use benchmark assessment and the Hasbrouck-Tindal norms to help you determine the learner's reading level. Then, the placement program incorporated within each Read Naturally program will help you find the Read Naturally level in which the learner should begin working.
If you are using Read Naturally with older learners, you may want to make some adaptations to make the program feel more age appropriate. We recommend the following:
Older learners may require fewer read alongs.
If the learner is working in level 5.6 or above, require a one-minute timing for the Cold Timing step and whole-story timings for the Practice and Pass steps.
You may require an older learner to write the retelling of the story as a summary with a main idea statement and three supporting details. At first, the main idea statement could be copied from the answer to question 1.
Make use of glossaries, crossword puzzles, and Wordtastic (Read Naturally Live only) to focus on vocabulary development.
Learners working in print-and-CD programs such as Read Naturally Encore may use a pencil to mark the graph with a line and the date rather than coloring in the graph.
We are currently offering a free 60-day trial of our most popular program, Read Naturally Live. Click here to get started and see if this program is a good fit for your older learners. If you have additional questions about using Read Naturally with older age groups, don't hesitate to get in touch.