We frequently encounter homeschool educators who are interested in using our materials. Often these educators have heard positive things about how our research-based programs work for struggling readers. Although our programs weren't specifically designed for use in a homeschool setting, many can be adapted to work well in this environment. In fact, ReadNaturally.com was recently featured as one of this year's top educational websites for homeschoolers.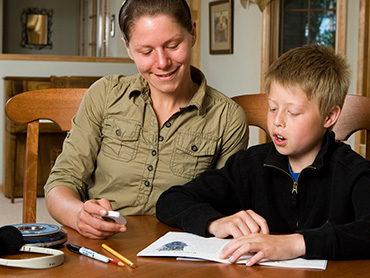 Here are some of the most frequently asked questions we receive from homeschoolers. Click on the links below for detailed answers.
If you're a homeschool educator, or if you know one, we would love to connect with you! Please get in touch to ask additional questions.