We're excited to announce the release of our best-ever version of Read Live: Read Live 2.0. This release includes a number of important updates for security and performance. The Read Live iPad app has also been updated to reflect all changes.
Read Live users, please note the updates listed below, including important information about logging into the new landing page for the first time.
Primary updates to Read Live 2.0 are: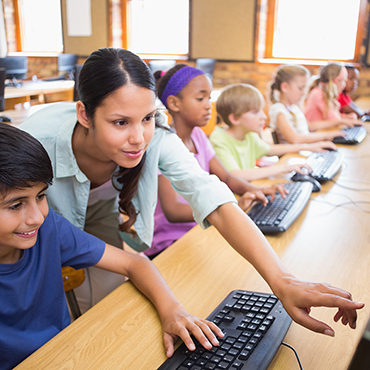 Read Live 2.0 no longer requires Flash Player in the Student Module. Removing Flash improves Read Live's security rating and ensures the Student Module will not be impacted as web browsers reduce their support of Flash Player. (Flash is still required for Benchmark Assessor Live and for student placement in the Teacher Module.)
The Student Module is now responsive to changes in screen resolution.
All users (administrators, teachers, and students) will now access the program from a new login page. Users should replace bookmarks to their existing account login page with the updated URL. (The old URL will automatically redirect to the new one.)
Existing login credentials (user ID and password) will continue to work with the new release, but users will also need to enter their account ID number* the first time they log into their account from the updated login page.
iPad users will need to update to the latest Read Naturally Live app from the Apple iTunes store.
The updated iPad app now allows for student placement within the app.
Please review our updated system requirements for Read Live 2.0.
Read Live 2.0 should not require additional training by administrators, teachers, and students. The program still works as it always has, but the updates ensure better all-around performance. Please contact us with any questions, or check out this page on our website for specific release notes about Read Live 2.0. We hope you enjoy your best Read Live experience yet!
*Your Read Live account ID is a number associated with your account, which makes it unique among other accounts. It's usually in the form of an 8-digit number, beginning with "00". You can find your Account ID on your account activation letter. If you can't find your account ID, please contact Read Naturally Customer Service at 800-788-4085 or customerservice@readnaturally.com.