If there's one thing all teachers seem to agree on, it's the fact that reading aloud to students is highly beneficial. Indeed, one of our most popular blog posts to date was about the magic of reading aloud to your class. This practice boosts literacy and builds community, and it is often a joyful experience for teachers and students alike.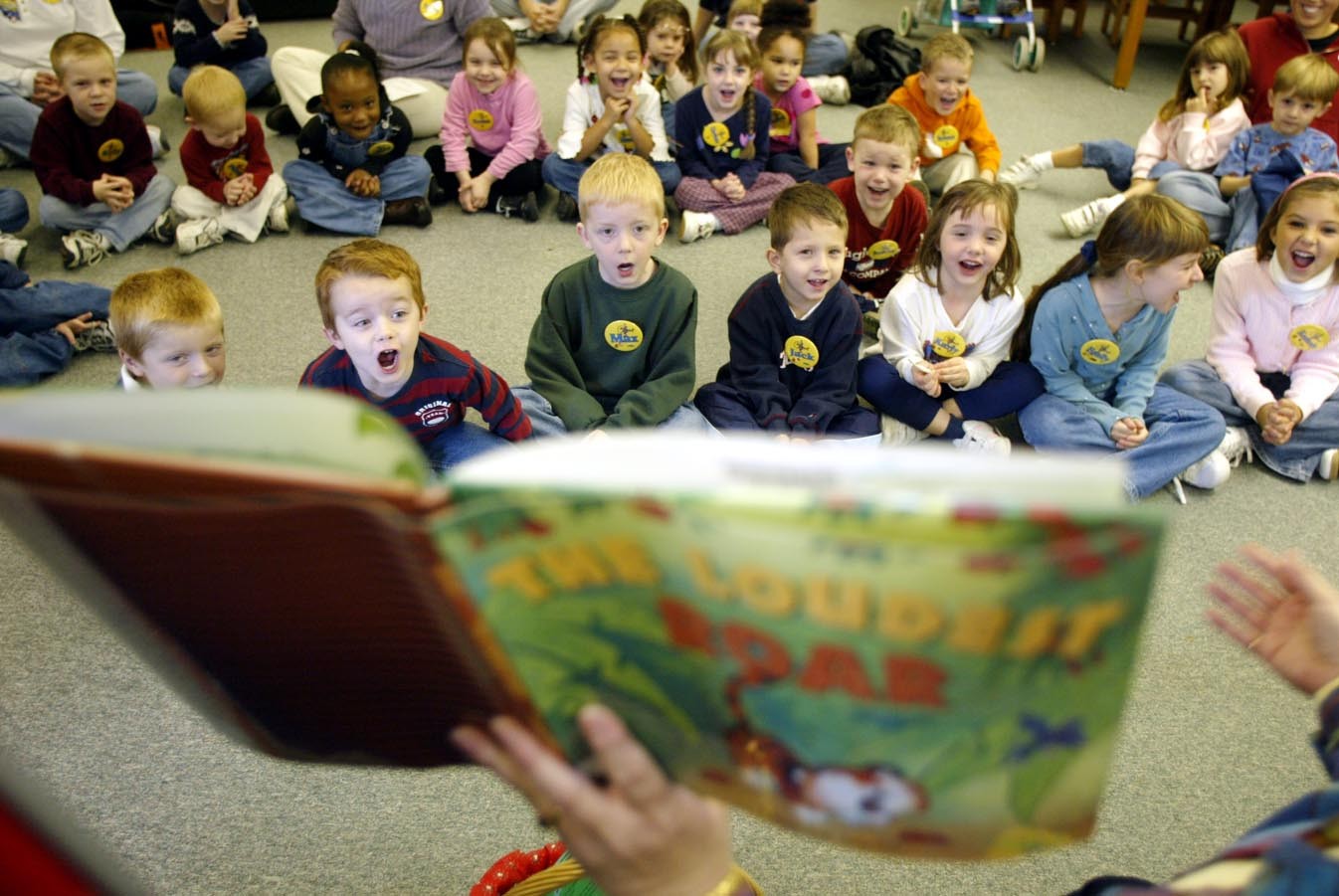 National Read Aloud Month is coming up in March, and we encourage you to start planning now for the ways you will participate. Some ideas might include lining up guest or "mystery" readers to share books with your class, inviting one student per day to select and/or read that day's read-aloud book, sending information home to encourage parents to get involved, and incorporating plenty of activities that reinforce the benefits of reading together.
Now is also a good time to reflect on your approach to reading aloud. One of our favorite literacy gurus, Tim Shanahan, recently wrote a great blog post about how read-aloud time can either be highly valuable or somewhat forgettable, depending on the approach. In his post, Reading Hard Books to Kids, Shanahan makes the case that being thoughtful about how and what you read aloud can make a huge difference in how this practice impacts your students.
Shanahan's main points, summarized, are as follows:
To reinforce vocabulary and explore connections between the book and the students, reading aloud should be followed by a thoughtful discussion.
Book selection is highly important. Challenging, well-written books and classics will enrich students' lives and boost literacy far more than many of the popular and simple picture books your students might initially be drawn to.
Teachers and parents should also encourage students to read aloud to them.
Students are never too young or too old to be read to. This practice benefits students of all ages.
Think about reading aloud not only in terms of its benefits for literacy and vocabulary, but also as a way of expressing love and building connection.
Reading aloud does not necessarily mean reading storybooks. Nonfiction books about science, sports, or other interesting topics can be just as riveting.
Reading aloud is a wonderful thing to do in any classroom. Taking a thoughtful approach to this practice will help you make the most of this important time. If done well, it can be something that sticks with your students for life, fostering a love of reading and an appreciation for meaningful connection.
Do you have ideas or traditions for National Read Aloud Month? If so, please share!