My local bookstore has an incredibly popular story time. I kept hearing about it, from adults and children alike, so I recently went to check it out. I was blown away. How could the same story captivate the attention of everyone in the room—from the oldest grandparent to the youngest toddler? Reading levels in the crowd ranged from not yet reading to highly fluent, yet everyone was focused and entertained.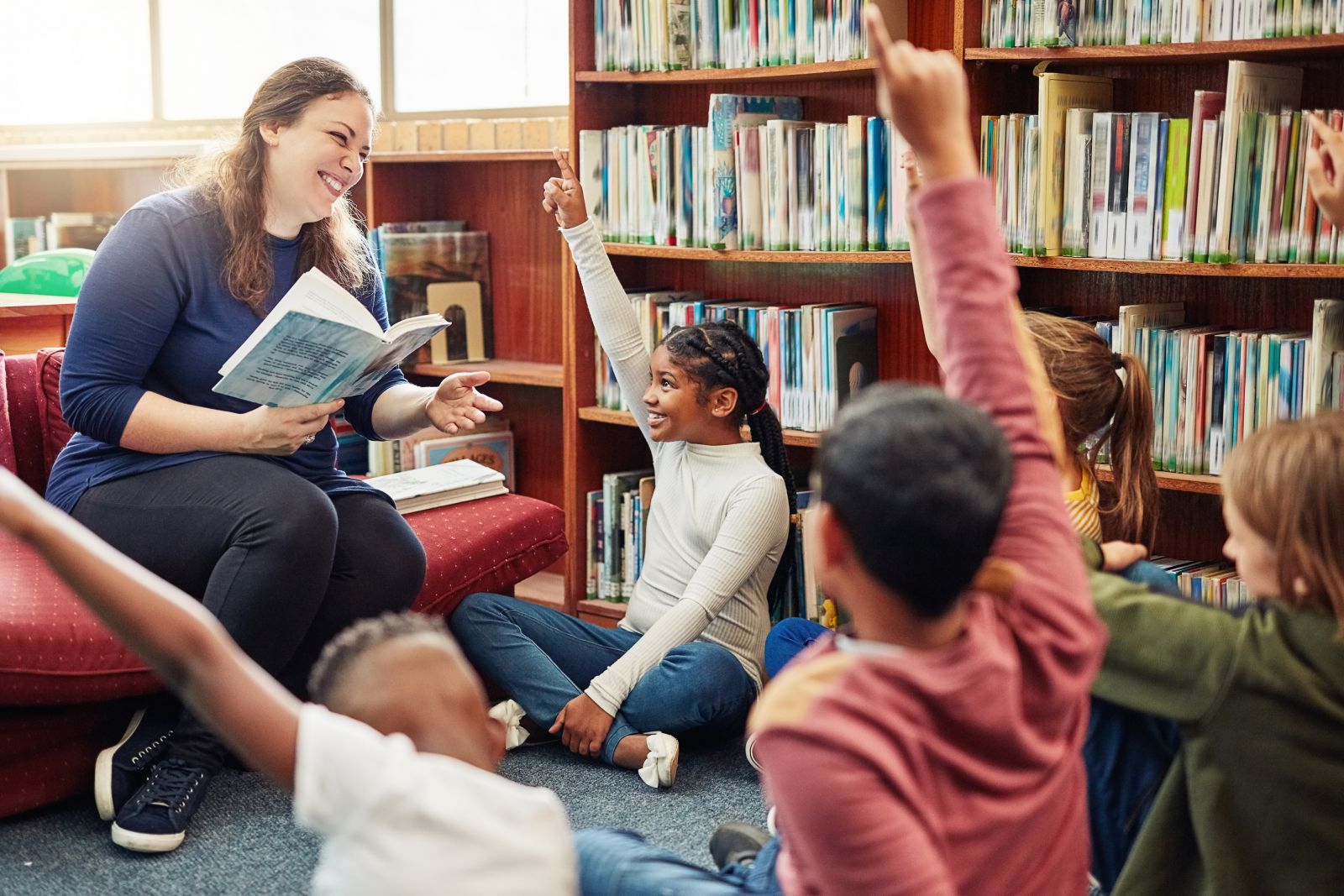 The two most important factors in a successful read-aloud are a great book selection and a great delivery. When these two factors are present, it feels like magic. The room becomes still. All eyes are on the reader. The crowd collectively furrows at the worrisome parts of the story and roars with laughter at the funny parts. When good stories are read aloud, they can instantly lift up, teach, and unite diverse groups of people. Few things in life are so simple, yet so powerful.
If you're looking to boost the literacy skills of everyone in your class—and build community at the same time—make a habit of reading a story, poem, or chapter aloud on a daily basis. In your classroom, you may have one student reading three grades above his level, another student reading three grades below hers, and everything in between. Differentiated instruction is important for ensuring each student's needs are met, but reading aloud to the whole class is an enjoyable and important way to bring everyone together. Everyone benefits, and it can be a relaxing part of the day for you too.
For tips on how to make your read-aloud time effective and engaging, check out this informative and creative handout from literacyworldwide.org. This resource also includes lesson plan ideas for before and after read-aloud time. Readaloud.org is a wonderful site with great book suggestions to keep your students engaged.
Reading aloud is clearly beneficial as a group activity, and it also works wonders on an individual basis. Teacher modeling is a research-proven, highly effective way to develop literacy skills. Because many teachers don't have the time to sit with each student individually for long stretches of time, Read Naturally programs incorporate expressive audio recordings of stories by professional voice talents. This way, students using Read Naturally programs are able to work independently, at their own level, and still reap the benefits of being read to. Learn more about how the Read Naturally Strategy incorporates teacher modeling to build fluency.
Feel free to comment on this post to let us know your favorite read-aloud suggestions. Our hope for all teachers is a school year full of magic—especially the kind that comes from enjoying good stories together.