March is National Reading Awareness Month, and ReadAloud.org is asking families everywhere to commit to reading aloud with their children for at least 15 minutes each day for 21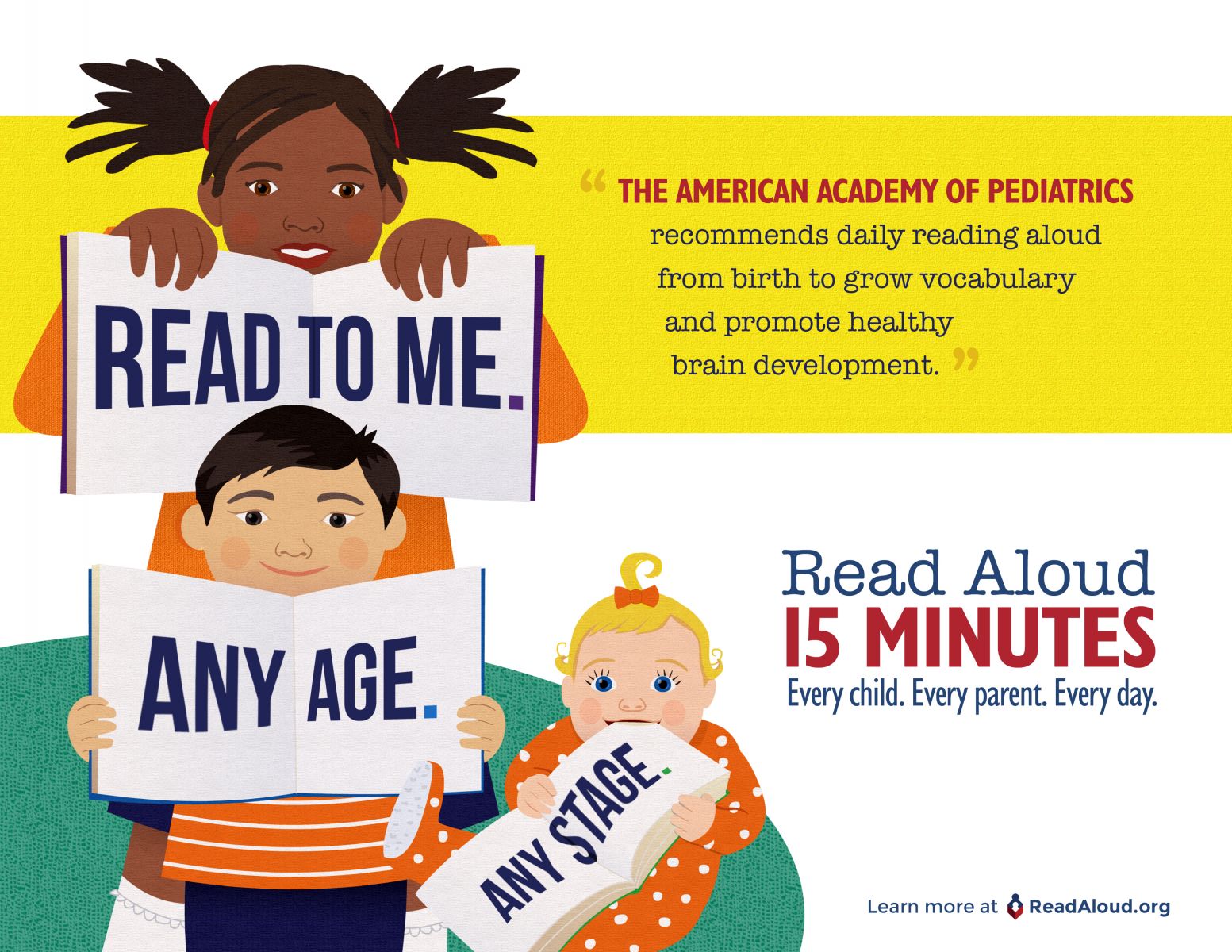 straight days. The goal of this 21-Day Challenge is to make reading aloud a universal habit. Direct parents/guardians to sign up for the challenge anytime this month. Free downloads, including bookmarks, trackers, calendars, posters, certificates and more help make the challenge exciting for students and parents alike.
As you know, students will reach their reading goals more quickly if someone reads aloud to them consistently—both at home and in the classroom. We have written about the Magic of Reading Aloud in a blog post packed with free resources to make this practice more meaningful. We also encourage you to read literacy guru Tim Shanahan's popular blog post, Reading Hard Books to Kids, which argues that being thoughtful about how and what you read aloud can make a huge impact on your students.
We encourage you to continue doing your part to read to your students in the classroom. Please also help spread the word about the 21-day challenge, and remind parents/guardians why reading aloud at home is so important.
We wholeheartedly agree with ReadAloud.org's mission of making reading aloud a universal habit. Not only does this practice boost literacy and foster a love of reading, but it helps create meaningful connections between students and the caregivers who take the time to read with them.