Read Naturally Encore II—Español is now available! Our popular print-based Spanish series has been updated from the original Masters Edition format to the new curriculum design developed for Read Naturally Encore II.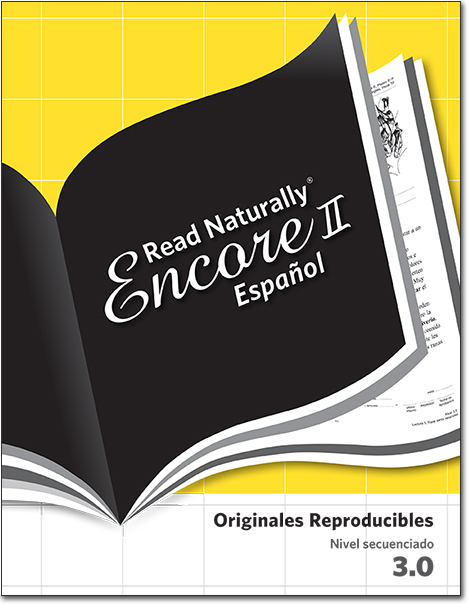 Read Naturally Encore II—Español has been expanded to include two additional levels (3.0 and 4.0), bringing the total number of Spanish levels offered to eight. The levels range from early first-grade to fourth-grade readability. The story content now uses a more natural Spanish translation that matches the passages in the English version of the Encore II Sequenced Series. Updated story content now matches Read Naturally Live—Español passages as well. We've also included English Read Along audio for all stories, and a full-color glossary with audio support for all the vocabulary words in every level.
We're excited to offer print-based Spanish content that is up to date and in line with our recently updated Sequenced, Phonics, and Idioms series. Learn more about the Read Naturally Encore II update that first appeared in 2019.
Interested in trying the new Read Naturally Encore II—Español? Request a trial today!