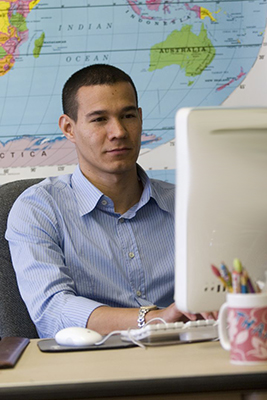 At Read Naturally, we believe all educators should have access to free, high-quality training in our programs—and in reading instruction in general. This is why we offer several free webinars every year, covering a range of topics from fluency research to specific program tips. Educators are invited to be live participants at these webinars as they occur; otherwise, recordings can be accessed anytime in the Knowledgebase section of our website. (Pro tip: The Knowledgebase is also chock full of additional free trainings and resources.)
Just this winter, we've already recorded three webinars that will be of interest to all educators seeking to help their students read fluently. All webinars come with handouts for easy note-taking and guidance as you as you bring your knowledge to the classroom. They are presented by reading research experts with a wealth of information to share.
The first, Foundational Reading Skills, explains the predictors of reading success and how to implement research-based strategies to accelerate reading development. This webinar is ideal for teachers who want to bulk up their knowledge on how to effectively support their emerging and struggling readers.
The second, Developing Fluency, Vocabulary, and Comprehension with Encore II, covers how to identify students who are at risk for reading failure and how Read Naturally's research-proven program, Encore II, has significantly accelerated the reading achievement of Title I, special education, ELL, and mainstream students nationwide for almost 30 years. If you're curious how Encore II can support your students, this webinar is for you.
And finally, Read Live Tips and Features You Need to Know, allows Read Live users to get more out of the program with a real-time demonstration of helpful tips, useful features and settings customers often ask about.
We have several more webinars in the works for this school year, too. These will be scheduled soon and posted here with all the information you need to register.
If you peruse our list of recorded webinars and think of a topic you'd love for us to cover in the future, let us know. We love to share our research and resources with educators and are eager to help emerging and struggling readers in any way we can.