​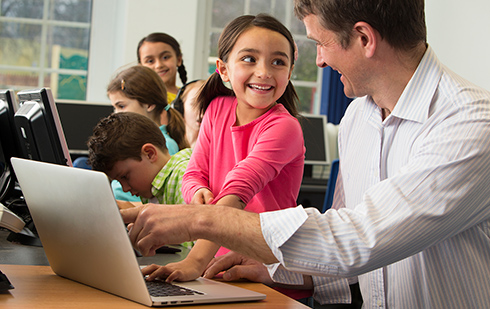 Claire Ihnot Hayes is an Educational Consultant for Read Naturally who meets with educators nationwide to train them in Read Naturally programs. One of the most frequent questions Claire receives from educators is, "How can I adapt Read Naturally programs to meet the various needs of my students?" Older students, younger students, and multilingual learners have different needs and require different adjustments. We recently sat down with Claire to document her favorite tips for adapting Read Naturally Live to optimize success for a diverse body of students. These tips work for Encore students as well.
According to Claire, all Read Naturally Live educators should spend some time exploring Story Options. Story Options are accessible from both the staff module and the student module. In Story Options, educators can adjust the program depending on students' needs. For example, educators can change the number of required read alongs or practices, turn on or off certain steps, set time limits on steps, and more. Using Story Options to tailor the program so that it best aligns with students' needs helps differentiate instruction and accelerate progress.
Read Naturally Live has default Story Options settings, but these default settings are not necessarily ideal for all students. Claire has found that certain adjustments to Story Options tend to work well for older students, younger students, and multilingual learners. Here are Story Options Claire recommends setting for these groups. Click on each category to expand for more detail:
More Resources
Claire's tips are also outlined here in our Knowledgebase.
Also see this section of the Read Live User Guide for all the information you need on how and when to adjust these Story Options and more. Many thanks to Claire Hayes for sharing how to customize Read Naturally Live for more successful outcomes. If you have questions about this, or any other topic, please get in touch! We would love to make sure Read Naturally programs are working optimally for you and your students.