Take Aim Small-Group Format: Indigo example: Steps A & B
1051 Views
STEP 1. COMPLETE LESSONS 1–4
Each unit has four lessons. The next pages walk you through "The Pirates of Treasure Island" lesson from the Pirates! Unit.
A. Read the Target Words
Students are introduced to the six target words in the lesson. Students complete sections A–F, H, and J with teacher direction or with audio support.
B. Read the Story
Students read along with the teacher, with the audio, or with another student to learn the story and unfamiliar words.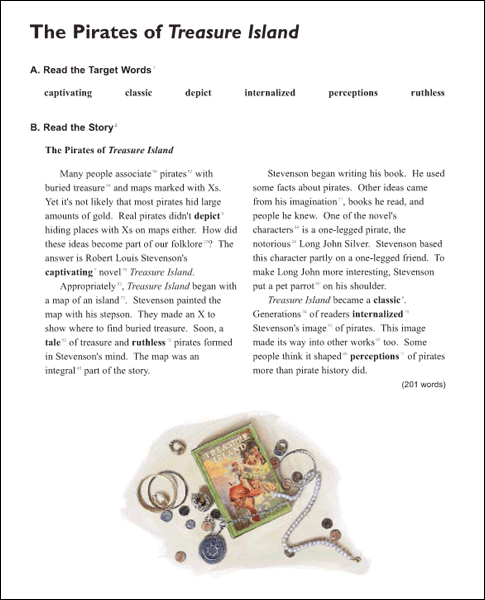 ​