Take Aim Small-Group Format: Goldenrod example: Study Target Words
1426 Views
STEP 2. STUDY TARGET WORDS
Students study the target words by doing some or all of the following optional activities: use the flashcards, work on the crossword puzzles, study their sketches, and/or use the glossary.

​ View sample sketches
On the right is a sample page from the glossary for the Mysteries Unit. Notice that each term includes a student-friendly definition, and most glossary terms also include a clarifying sentence. Illustrations are also provided for many of the words. The glossary has audio support, which helps students build confidence with pronunciation and proper use of the words.

​ Play Audio for "ancient":

​ Play Audio for "characteristic":
​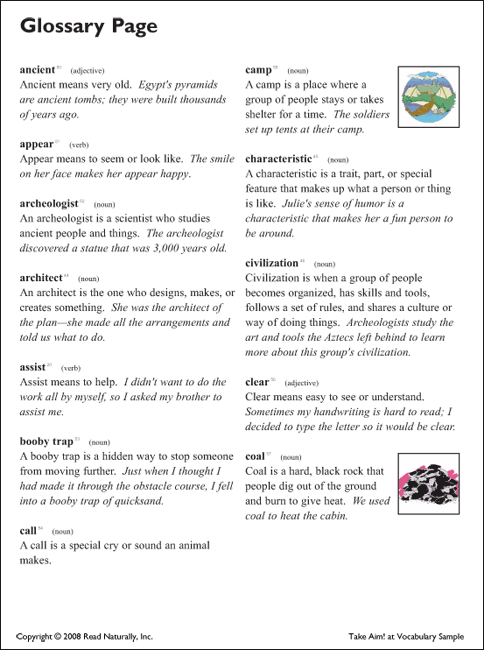 ​