Update: One Minute Reader Live is now included as a component of Read Live. The One Minute Reader iPad App has been discontinued.
The Holiday Season is upon us, along with all the extra student excitement that makes this time of year oh-so-special. By this point in the school year, Read Naturally students have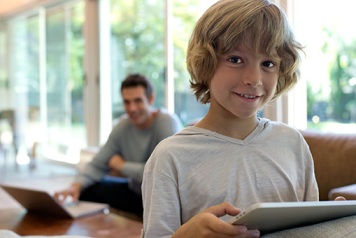 become more competent in reading and are advancing through stories and levels more quickly. How can you empower them to keep up their skills over winter break?
We've put together the following list of suggestions to help your students continue improving their literacy at home:
Read Naturally Live students can continue using the program at home. This article explains how you can set it up for parents.
Our One Minute Reader iPad app (now One Minute Read Live) is a completely independent fluency-building program that uses the Read Naturally Strategy.
Our exciting Splat-o-Nym vocabulary app will keep students entertained while boosting their vocabulary. Again, students can try a free version of this game and purchase additional content as desired.
Our Word Nerd Card Games are an endless source of educational fun for the whole family! (Note: Word Nerds Card Games are no longer available from Read Naturally.)
In addition, encourage parents to support their children literacy-boosting activities such as writing thank-you notes, making grocery lists, reading the directions of board games, and, of course, reading plenty of good books together.
We hope your students' winter break plans include plenty of the three R's: Rest, Relaxation, and Reading. We hope yours do too!