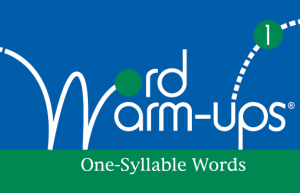 Build mastery and automaticity in phonics and decoding with Word Warm-ups! These quick, easy-to-implement phonics exercises won't beat the cold winter temperatures, but they will prepare your students for reading success.
Many students have difficulty decoding common phonics and syllable patterns. For these students, you won't find a better solution than Word Warm-ups. When students receive support in mastering these patterns, reading achievement can grow by leaps and bounds.
As with all Read Naturally programs, you can trust the high-quality research that went into creating Word Warm-ups. Every step of the way, we relied on the experts: teachers who have extensive experience with struggling readers, and the students in their care. We tweaked and perfected the program until both of these groups were thrilled with the results. We think you will be too!
Teachers and students love Word Warm-ups for the following reasons:
Word Warm-ups is proven to develop mastery and automaticity in decoding common phonics and syllable patterns.
The exercises are quick and effective. For many students, "warming up" with this program for just 10 minutes a day makes a dramatic difference.
The sequential lessons allow students to master previously taught skills while learning new ones.
The program is highly motivating. Students get excited to practice because they have the opportunity to beat their scores.
High-interest, nonfiction stories featuring the target patterns allow students to apply their knowledge and build fluency.
For students who need extra support, the program works very well as an intervention.
Word Warm-ups uses the successful, research-proven Read Naturally strategy of teacher modeling, repeated reading, and progress monitoring.
Three levels of Word Warm-ups are available, and you can tailor the program to focus on each student's specific needs.
And more!
Click here to learn more about Word Warm-ups or to place an order. As always, feel free to contact us at 800.788.4085 or info@readnaturally.com to discuss your needs.