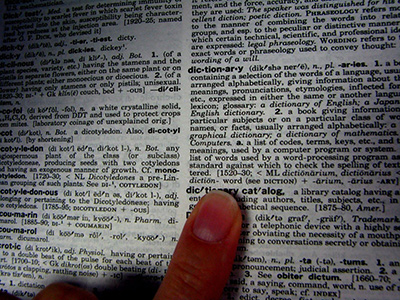 Did you know that chelonian is another word for turtle? Or that cordate means heart-shaped? Next time you leave a scrap of food on your plate, call it an ort and see who's impressed.
If you're a word nerd, you're in good company here at Read Naturally. Even if you're not, you can probably relate to the sense of accomplishment that comes from learning new words. The benefits of vocabulary development cannot be overestimated. It's critical to the comprehension of text, it helps us communicate better, and it enables us to enjoy a broader range of material. That's why, when we developed Read Naturally Live, we wanted to incorporate a fun and engaging way for students to learn useful new words. Enter: Wordtastic.
Students learn hundreds of new words playing this vocabulary game, which automatically pops up as they wait for teacher support on a Read Naturally story. Students are presented with one word (e.g., feeble), and three answer possibilities (e.g., slim, weak, and small). Their job is to click on the correct answer, which is either a synonym or an antonym for the word. They earn points for each item they get correct.
Words and answer options were carefully developed to be challenging yet appropriate for the level. The same word may appear in several levels, with different answer possibilities each time. For example, the word timid is tested in various levels as follows:
Level 3.0: Timid is a synonym for: brave, friendly, shy
Level 3.5: Timid is a synonym for: bashful, warm, foolish
Level 3.5: Timid is an antonym for: bold, warm, fair
Level 4.0: Timid is a synonym for: attentive, reserved, hardy
Level 5.6: Timid is a synonym for: impolite, petite, meek
As you can see, the answer options get progressively more difficult as the levels increase, which ensures that students are continually expanding their knowledge.
Read Live contains over 9,000 Wordtastic items total, each with three corresponding answer items. Oh, and did we mention that students are also developing vocabulary as they work through the steps of the Read Naturally strategy? All Read Naturally stories contain appropriately challenging key words, vocabulary words, and student-friendly definitions. Now that's some serious vocabulary enhancement!
If you want your students to experience Wordtastic and all the other awesome features of Read Live, be sure to like us on Facebook. We'll enter your name in a drawing to win two free seats of the program for an entire year. We'll notify the winner on July 25th.
Do you use Wordtastic already? We'd love to hear what you think of it!