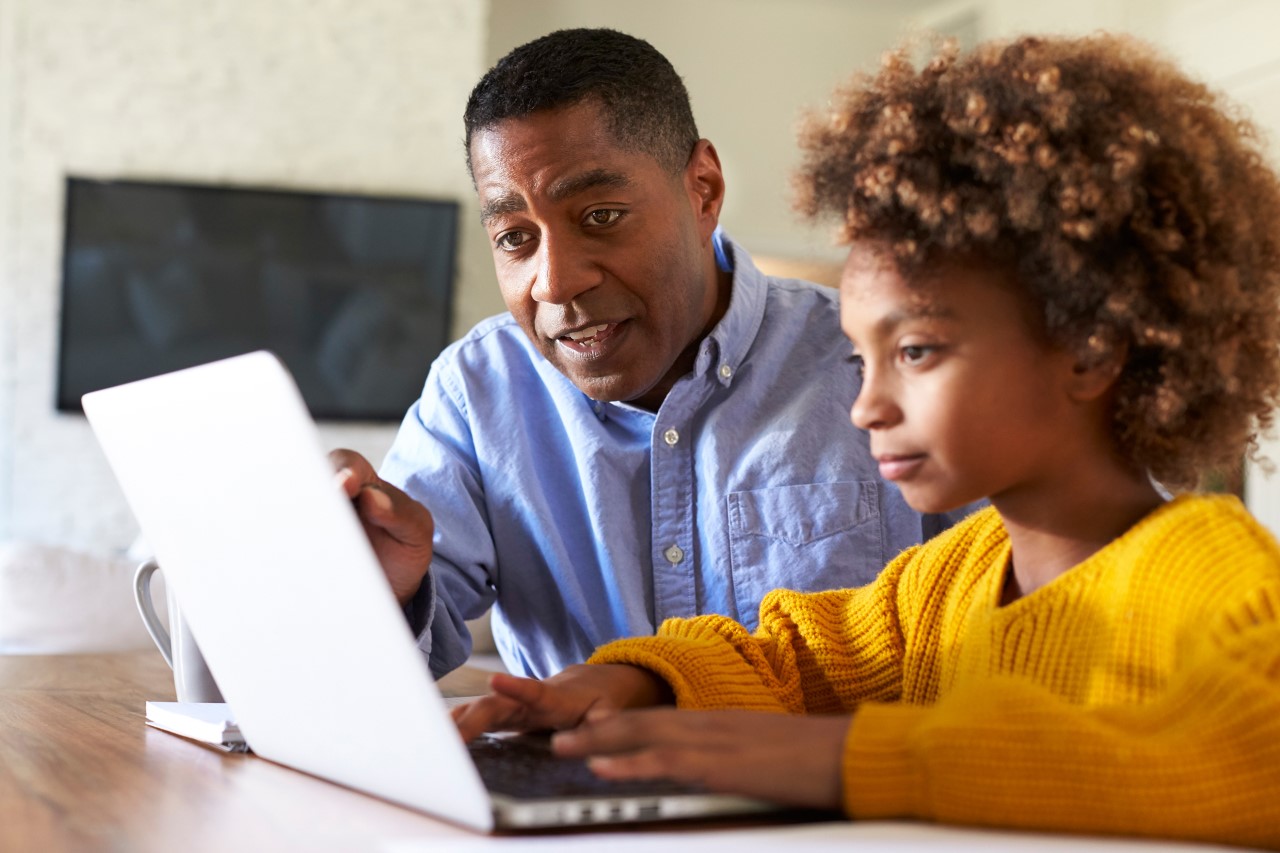 The word "troubleshooting" is the theme of this year's Read Naturally lab! We've experienced a whole new way of teaching and making the best out of distance learning. At the beginning of the year, our school was lucky enough to be in session full-time, every day. This allowed for a somewhat normal Read Naturally schedule. However, due to COVID-19, the school no longer allowed volunteers in the building. With 3 classes of 8-10 students, we were still in need of extra teachers. Zoom to the rescue! In addition to our regular in-person class session, we set up two zoom stations...one with Mrs. McKenna and one with Mrs. Ihnot. The students would move to one of those computers when ready to do a cold timing or a pass timing. The teacher/volunteer would log in as the student and listen to a student read over Zoom. Needless to say, the kids really enjoyed working with a teacher remotely, especially one all the way in San Diego! Prior to the two Zoom screens, many of the students would be on similar steps in the story process, and there would be a backlog of kids to pass…let's just say some of them got up to 150 Wordtastic points. Yikes!
Just when we thought we really had it down and were able to have all students be productive within their half-hour time frame, we had to pivot once again. With the rise in coronavirus cases, we needed to move to distance learning for a few weeks. We struggled to make Read Naturally more of a requirement in the home setting. During distance learning last spring, the responsibility of logging on to Read Naturally and guiding the student through the steps was more on the caregiver. This time around, we perfected our Zoom capabilities and delivered a more streamlined class period. We have 3-4 teachers working with students in one Zoom session, and we move students to breakout rooms staffed with a teacher to conduct the pass step (we turned off the cold-timing during distance learning). Students at home are still navigating through the difficulties of connecting to Read Live and Zoom simultaneously, and it's a work in progress. But, bottom line, if we can still have students working through their stories, even at home, it's beneficial for them.
I'll be back with an update of our next distance learning adventure...utilizing the waitlist feature that's new to Read Live! We're testing out the record function and teaching the students how to use that at home! We plan to pass them whenever it's convenient. Say goodbye to 150 Wordtastic points!