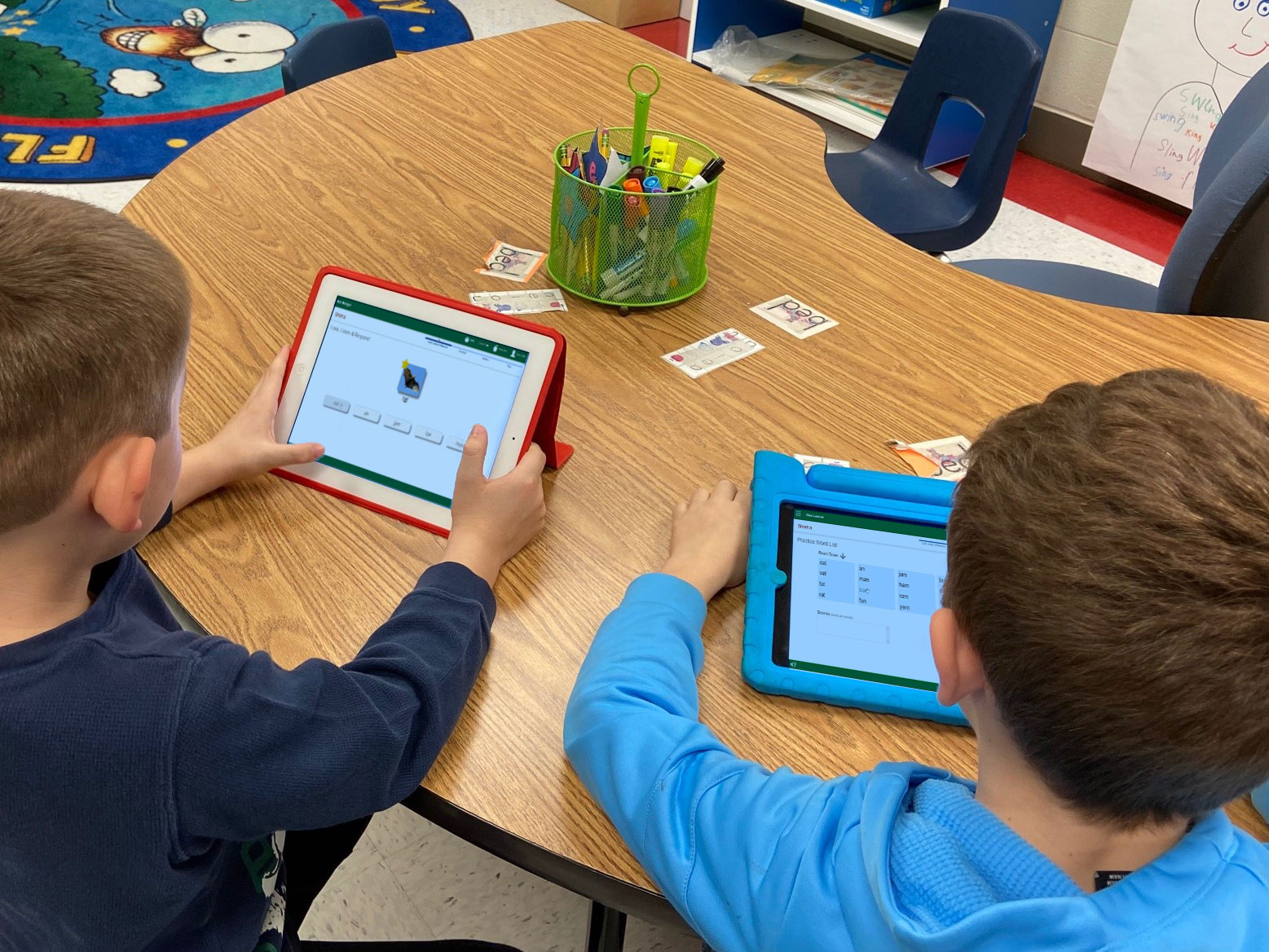 As another year in my Read Live reading lab winds down, I've noticed an uptick in my third graders' motivation. Many of them had been "saving" certain story topics for last, patiently waiting to read the stories that interested them the most. They're thrilled that the time has finally come. The Exploding Toads story, in particular, has been worth the wait!
I've also noticed an uptick in my students' fluency scores. As I look at this year's data compared to previous years, the fluency scores are distinctly higher. Each year we fine-tune the process and get a little more efficient in the reading lab, which certainly contributes to greater gains. But the biggest difference between this year and previous years is that the students have been working in Word Warm-ups Live in conjunction with Read Naturally Live all year long.
My students alternate which program they begin working in each day. The first day of the week, they begin their session in Word Warm-ups Live and then toggle over to Read Naturally Live after passing their current exercise. The second day of the week, vice versa. At the beginning of the year, they'd grumble a bit when I told them to start in Word Warm-ups Live. The program is customizable so that the students are each working on the specific phonics skills that are challenging for them. As a result, the word list exercises are hard work!
After working in Word Warm-ups Live, the students usually couldn't wait to toggle back over to Read Naturally Live. They found the stories more exciting than the word lists, but something else was at play too. After working so hard on the challenging phonics patterns in Word Warm-ups Live, the students were more successful at decoding words in their Read Naturally Live stories, and their fluency improved more quickly. This was highly motivating.
I suspect that my students came to appreciate how Word Warm-ups Live was helping them to be more successful in Read Naturally Live, because I noticed less grumbling as the year went on. They seemed to understand how the consistent phonics practice improved their ability to decode longer, more challenging unknown words in new stories. Of course, they didn't phrase it this way. "I'm not guessing how to read words anymore!" is how one of my students put it—and his classmates agreed.
While the students still seem to prefer working in their Read Naturally Live stories (it's hard to compete with exploding toads, after all), some of them will now ask for extra time in Word Warm-ups Live. No longer needing to guess at how to read unknown words is a satisfying feeling. I'm thrilled that my students experienced that this year, thanks to how well these two programs work together.