Congratulations to Star Student Samantha S., a second-grade student from Agoura Hills, CA! Samantha's teacher, Shelley Marshall, had this to say about her: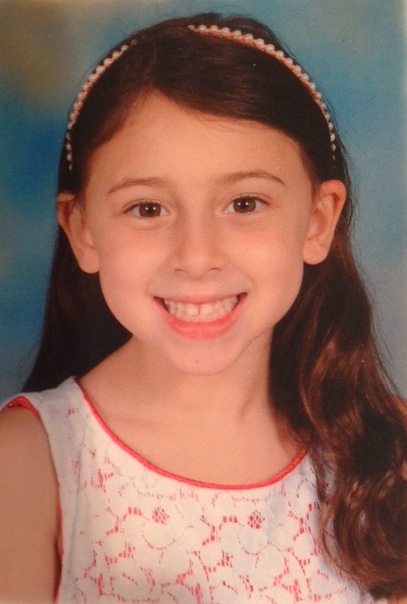 It's therapy day. Here comes Samantha - bubbly, bright, insightful and expressive. Initially, Sammy wasn't too happy about working on her reading so hard. She would say, "OK, if I have to. I like you but I don't like the work. Are we finished yet? Can I draw now? Why do I have dyslexia and no one else in my class has any issues?" But Sammy's feelings and thoughts about herself and her abilities have changed.
For the last 3 months Sammy's mom worked diligently at home with stories from Read Naturally's Masters Edition. The level was aligned exactly with the reading materials Sammy was working on in school and in educational therapy. Recently, and happily, Sammy's commentary has changed to include, "I guess I am getting it. I already read that and it was easy. I am glad I am working with you because I guess I need to."
Read Naturally materials have allowed Sammy to measurably SEE that her reading skills are improving. In turn, slowly but surely, she is more motivated because she feels confident that her willingness to make the effort and do the work IS making a difference. As importantly, Sammy is spending less time grappling with the fact that she "has issues" and more time feeling comfortable with her challenges, "just like everyone else does with theirs." I like to remind Sammy that I'm not the only teacher in the room. She smiles.
The Read Naturally Star of the Month program is designed to celebrate students who work hard to improve their reading skills. Each month, we select one student to feature in our newsletter. The selected student will win a $20 Barnes & Noble gift card, and the school or teacher who nominated the student will receive a $200 gift certificate for Read Naturally materials.
If you entered the drawing and your student did not win this month, he or she will remain in the selection pool for future months!
To nominate your deserving student, visit the entry form.