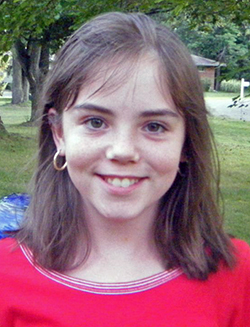 Congratulations to Star Student Kelsey P. from Beavercreek, OH! Kelsey is a 7th grade student at Shaw School. Kelsey's teacher, Sheila Hagood, had this to say about Kelsey:
Kelsey struggles with reading decoding and fluency. However, she never gives up and always tries her best. She is such a dedicated student that she worked with me during the summer, Monday through Friday, on Read Naturally. She completed Level 3.5 which moved her closer than ever to reading at grade level. Kelsey truly is a star because she follows the Read Naturally process exactly and practices extra times to improve her fluency. Kelsey participates in the Read Naturally program both after school during the school year and in the summer during her free time.
The Read Naturally Star of the Month program is designed to celebrate students who work hard to improve their reading skills. Each month, we select one student to feature in our newsletter. The selected student will win a $20 Barnes & Noble gift card, and the school or teacher who nominated the student will receive a $200 gift certificate for Read Naturally materials.
If you entered the drawing and your student did not win this month, he or she will remain in the selection pool for future months!
To nominate your deserving student, visit the entry form.