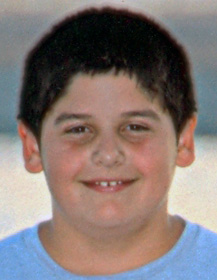 Congratulations to star student Jaden M. from Maynard, MA! Jaden was nominated last spring as a fifth-grade student at Fowler School. Jaden's teacher, Rosemarie Kessler, had this to say about Jaden:
Jaden is truly a Read Naturally superstar. While in the program, he has doubled his fluency rate and effectively improved content comprehension. Jaden's confidence in reading has flourished, and he openly participates in class. He is excited and motivated in reading this year thanks to the Read Naturally program, great teachers, parental support, and perseverance in reading. Jaden loves to work during intervention support time, enjoys the informational stories, and has noticeably improved in reading. At age 11, Jaden is truly a Read Naturally success story.
The Read Naturally Star of the Month program is designed to celebrate students who work hard to improve their reading skills. Each month, we select one student to feature in our newsletter. The selected student will win a $20 Barnes & Noble gift card, and the school or teacher who nominated the student will receive a $200 gift certificate for Read Naturally materials.
If you entered the drawing and your student did not win this month, he or she will remain in the selection pool for future months!
To nominate your deserving student, visit the entry form.