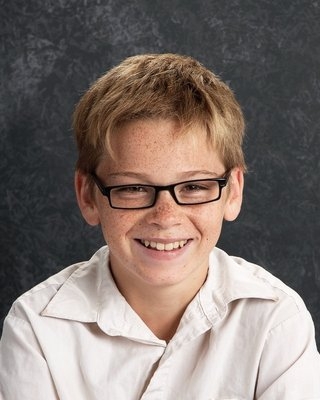 Congratulations to Star Student Adam J. from Fair Play, MO! Adam is a fifth-grade student at Fair Play Elementary School. Adam's teacher, Julie Rhea, had this to say about him:
I think Adam should be chosen as a Read Naturally Star of the Month because he has truly proven himself to be a star reader. Adam has been in the Title I program for several years with minimal progress and lots of frustration. He was one of those students that hated reading. However, since implementing Read Live this year, he has raised his reading level two full years! His fluency is almost perfect and his comprehension skills have soared. At one point he even asked the principal if he could come to Title I instead of going to recess! Adam sometimes puts too much pressure on himself to perform in a group so the interaction between himself and the computer helps him focus on the task at hand rather than on what everyone else is doing. Adam is enthusiastic about completing the stories and is ahead of his peers. His confidence is soaring and we expect this success to carry over into his regular studies.
The Read Naturally Star of the Month program is designed to celebrate students who work hard to improve their reading skills. Each month, we select one student to feature in our newsletter. The selected student will win a $20 Barnes & Noble gift card, and the school or teacher who nominated the student will receive a $200 gift certificate for Read Naturally materials.
If you entered the drawing and your student did not win this month, he or she will remain in the selection pool for future months!
To nominate your deserving student, visit the entry form.