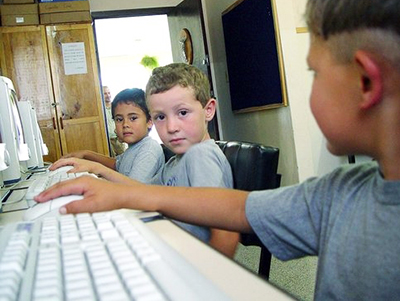 The Read Along step is a key component of the Read Naturally Strategy. To complete this step, students quietly read a passage along with a fluent reader three times. This step benefits all students, but it's especially important for expanding the language skills of ELL students. Some ELL students learning to read in English may need additional support in this step. We've built this extra support into many of our levels for Spanish-speaking ELL students.
Sequenced levels 1.0 – 4.5 for both Read Naturally Live and Read Naturally Encore include Spanish translations of each story. Spanish-speaking ELL students can listen to a Spanish translation of the story before doing the Read Along step in English. The opportunity to listen to the story in Spanish helps the student develop an understanding of the story by building some background and vocabulary knowledge before continuing with the rest of the steps in English.
By default, the Spanish Read Along feature is turned off in Read Live. To enable Spanish read alongs in Read Live:
Open the Story Options window for the student.
Under Read Along, check the Spanish Read Along box.
Click Save.
In Read Naturally Encore, simply direct students to listen to the Spanish read along track on the audio CD before listening to the English tracks.
ELL students have unique challenges when learning to read in English. Click here for more information on how Read Naturally programs address the needs of ELL students.