To determine if a student is a good candidate for a reading intervention like Read Naturally, teachers will rely on the data from benchmark assessment. Clear, well-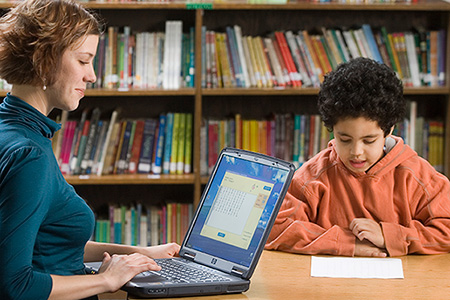 organized assessment data allows teachers to make these important decisions efficiently and accurately. Teachers love our web-based benchmark assessment program, Benchmark Assessor Live, because it is easy to administer and it presents straightforward, automatically generated, and detailed reports.
The reports and graphs in Benchmark Assessor Live display both individual and group results on the assessment. The links below allow you to download a sample of each of these reports. Each sample report includes a detailed description of how the teacher can interpret the data and use it to make important instructional decisions.
Benchmark Assessor Live reports include:
Oral Reading Results Report
Teachers use this report to see assessment results for a group of students in a particular grade.
Student Details Report
Teachers use this report to see how a particular student performed on the oral reading assessments and to share assessment results with parents/guardians.
The reports in Benchmark Assessor Live provide critical information that allows you to optimize your students' success. Because the program does all the data collecting and organizing for you, you are free to focus your attention on assessing your students and using the results to make informed decisions.