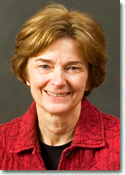 In 1991, the term "World Wide Web" had not been coined yet. People went to the library to get information, and news of companies and products spread via word-of-mouth and flyers in the mail, not websites or social media. This was the climate in which Candyce and Tom Ihnot founded Read Naturally, a small business dedicated to helping struggling readers achieve fluency.
At the time, Candyce and Tom were busy schoolteachers and parents of four young, active children. A business was the last thing they needed to add to their already full plates! But Candyce had developed a strategy that worked wonders for the struggling readers at her school—and she knew those students shouldn't be the only ones to benefit from it. She and Tom sat down at their kitchen table and figured out how to develop materials for other teachers to use with their struggling readers too.
Local teachers tried the strategy, saw remarkable results, and told other teachers. For many years, these exchanges were how Read Naturally's grass roots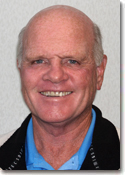 spread. Over time, Read Naturally materials made their way into the hands of teachers and students around the world. Today, a quarter century later, Read Naturally has helped millions of students become fluent readers.
While we are incredibly proud of the work we've done these past 25 years, we know there's still plenty left to do. The importance of developing literacy will never change. Not only is reading a necessary skill for success in school and life, but it's a practice that makes the world a more interesting and enjoyable place. We're honored to be part of this mission, and we're so grateful that you—our dear Read Naturally supporters—are with us on the journey.
Thank you to everyone who has helped us reach this important milestone. We could not have come this far without you!