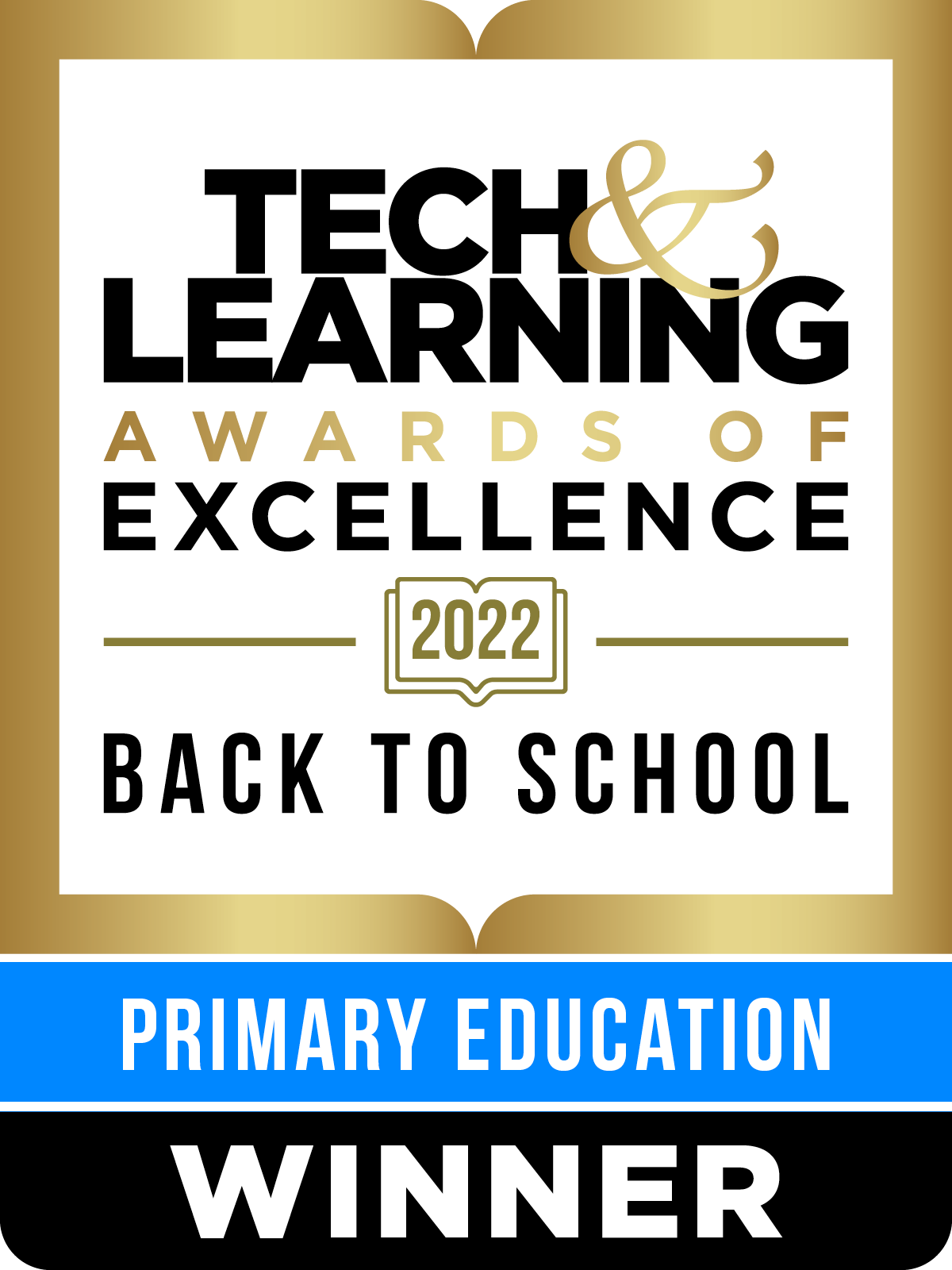 We are proud to announce that Read Live is a primary winner in the 2022 Tech & Learning Awards of Excellence program! This "Best Tools for Back to School" program recognizes the most impressive ed-tech products and solutions as reviewed by the team at Tech & Learning magazine. According to the publisher at Tech & Learning, "Our judges chose the winning products recognized here for their versatility, compatibility, value, and ability to help schools solve challenges and support continuous instruction."
Solving the challenges facing beginning and striving readers has been our goal at Read Naturally since its founding in 1991. Read Live combines our highly effective, research-based strategy with the latest technology to deliver our most powerful program yet. Read Live's evidence-based interventions provide students with material that is both motivating and engaging. Educators can easily differentiate instruction to meet the needs of a wide range of students, from first grade to adult. For schools implementing Response to Intervention or any multi-tiered system of supports, Read Live is an ideal standard protocol intervention for students needing supplemental or intensive instruction.
Read Live's web-technology platform enables administrators to easily deploy it on one computer or across an entire district. Students can also work in Read Live from home. Read Live consists of several programs, and teachers can assign each student to work in one or more of these programs to target individual needs. Each Read Live license includes access to Read Naturally Live, which builds fluency, vocabulary, and comprehension; Word Warm-ups Live, our systematic phonics program; One Minute Reader Live, our independent reading program; and Read Naturally Live—Español, which develops Spanish reading fluency.
Read Live provides teachers with the support they need to use the program successfully. Easy-to-use screens and reports—and the online help, training videos, and free, self-paced online training courses—ensure that teachers can begin using the program quickly and effectively. We also offer a free 60-day trial. This trial allows teachers to try Read Live for free with as many students as they'd like.
Teachers and students around the world love Read Live for its effectiveness, versatility, affordability, ease-of-use, engaging content, and more. We are proud to win the Tech & Learning Award of Excellence this year and hope to connect with all teachers and schools looking for a reading intervention that really works. Please get in touch if we can support you in any way.