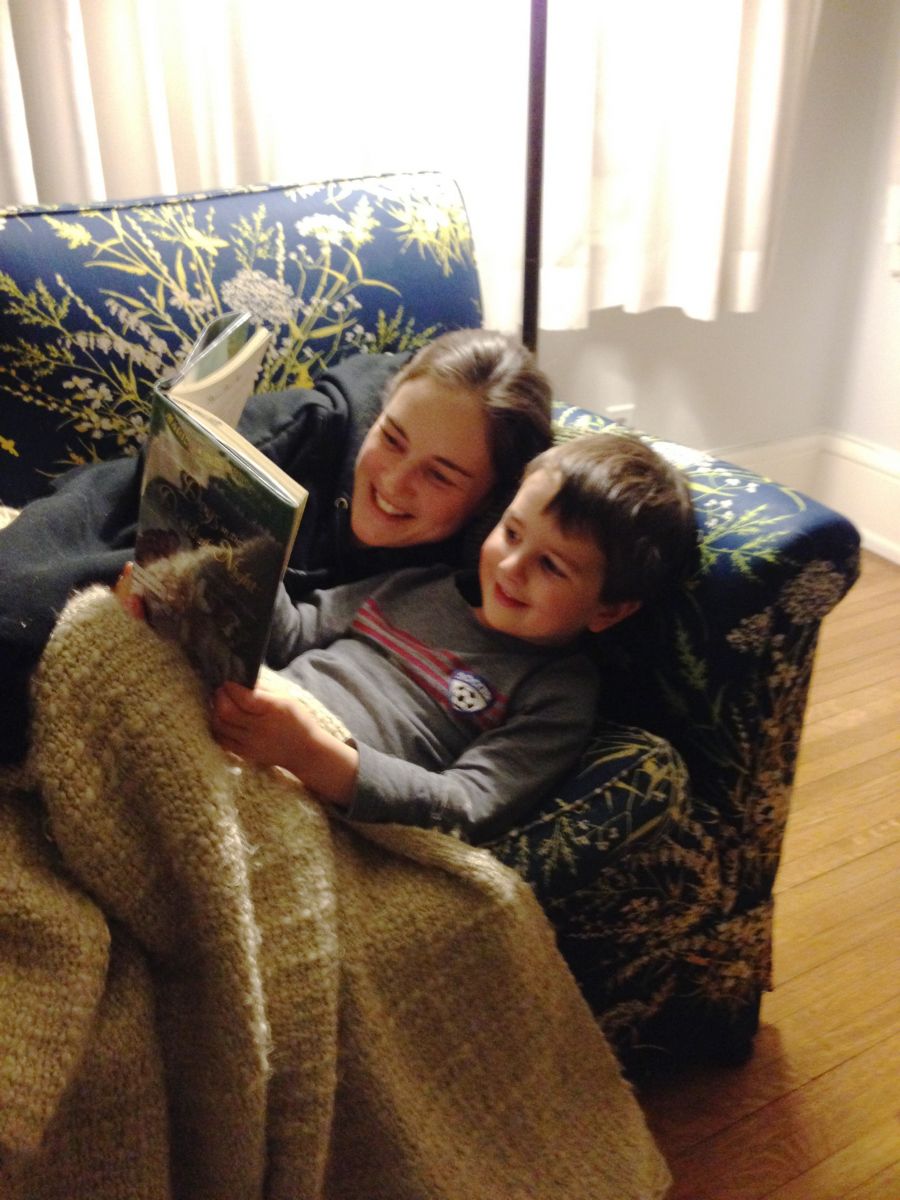 Welcome to the home stretch! For most schools across the nation, winter break is just a couple days away. We hope your students' time at home will allow them to get lost in the pages of a book beneath a cozy blanket. Last week's blog post offers several free activities and ideas to help your students boost their literacy skills at home. Before you send them on their way, we want to reiterate the importance of just one: Reading aloud.
If you send your students home with one piece of homework over the break, let it be this: Find a trusted friend or adult who can read, and ask that person to read to you for at least 15 minutes. Do this every day. Have students complete the read-aloud log to track their progress.
No student is too old or too young to enjoy this activity, and the benefits are immense. Research supports that reading aloud to someone directly helps that person build the knowledge required for success in reading. Those who are read to on a regular basis gain language and literacy skills earlier and more quickly than those who are not. When a caring person reads to another, vocabulary, decoding, and comprehension skills improve. Most importantly, reading becomes associated with love, which helps foster a lifelong love of reading.
Readaloud.org is a wonderful resource devoted to this important topic. The Book Selections page includes suggestions for every age group through the age of 8. We also created a Cozy Wintertime Book List with lots of winter-themed titles.
We hope you make reading aloud to your students a priority in your classroom as well. For tips on how to make this time more effective and engaging, check out this handout from literacyworldwide.org.
Your students probably have lots of fun shenanigans planned for their time off. If they can find someone to read to them every day, we'll call the break a smashing success!
Please note that our office is closed the week of December 26. We will be back in the new year, ready to help as many struggling readers as possible in 2023.